FREEDOM FIGHTERS
igobubble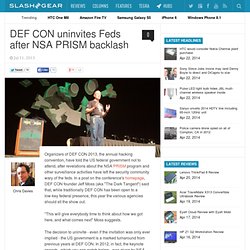 Organizers of DEF CON 2013, the annual hacking convention, have told the US federal government not to attend, after revelations about the NSA PRISM program and other surveillance activities have left the security community wary of the feds. In a post on the conference's homepage, DEF CON founder Jeff Moss (aka "The Dark Tangent") said that, while traditionally DEF CON has been open to a low-key federal presence, this year the various agencies should sit the show out. "This will give everybody time to think about how we got here, and what comes next" Moss suggests. The decision to uninvite - even if the invitation was only ever implied - the US government is a marked turnaround from previous years at DEF CON. In 2012, in fact, the keynote speech - which you can watch below - was given by NSA director Keith Alexander, on the topic of "Shared Values, Shared Responsibilities".
DEF CON uninvites Feds after NSA PRISM backlash
After more than four years of research, DARPA has created a system that successfully combines soldiers, EEG brainwave scanners, 120-megapixel cameras, and multiple computers running cognitive visual processing algorithms into a cybernetic hivemind.
DARPA combines human brains and 120-megapixel cameras to create the ultimate military threat detection system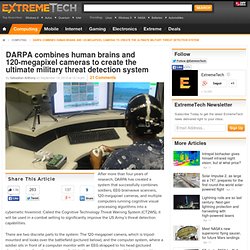 Kim Dotcom Makes Another Plea For Legal Relief As U.S., UK, Canada Attorneys General Converge Down Under
Kim Dotcom and his legal team are seizing the moment of a meeting of attorneys general from the U.S., UK, Canada, Australia and New Zealand in Auckland to bring more attention to his legal fight with the U.S. government, which wants to extradite Dotcom from New Zealand and try him for copyright violations related to his now-defunct Megaupload venture. Robert Amsterdam, a high-profile lawyer known for human rights cases and the legal defense of political and business leaders who was appointed in January to help Dotcom's case, has also now published a white paper detailing his take on Dotcom's legal position. But while Dotcom's legal team attempts to take a higher ground, Dotcom is also taking a no-holds-barred approach as well. As Reuters reports, Dotcom is offering a prize of $500 the best film of the U.S. Attorney General, Eric Holder, while his Dotcom's own Megaupload theme song plays in the background.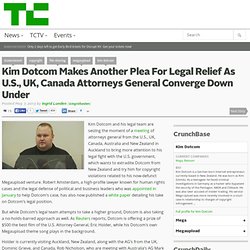 The Navy Seal Foundation
Ryan P. Means GREEN BERET
The Special Forces Wife
IRONMAN READY CHAMBER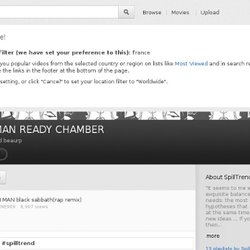 "It seems to me what is called for is an exquisite balance between two conflicting needs: the most skeptical scrutiny of all hypotheses that are served up to us and at the same time a great openness to new ideas ...
Chaîne de FUNKER530
CHOPPER PILOT HELMET CAM ROCKET ATTACK | FUNKER530
SpillTrend, NINJATTI 
Homepage
Welcome to the CIA Web Site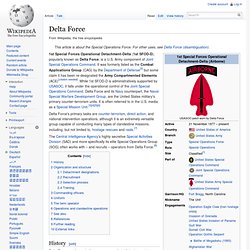 1st Special Forces Operational Detachment-Delta (1st SFOD-D), popularly known as Delta Force, is a U.S. Army component of Joint Special Operations Command. It was formerly listed as the Combat Applications Group by the Department of Defense but has since been officially re-designated the Army Compartmented Elements (ACE).[2] While 1st SFOD-D is administratively supported by USASOC, it falls under the operational control of the Joint Special Operations Command.
Delta Force
United States Air Force - airforce.com
Special Forces | GoArmy.com
The Doors - The End (Apocalypse Now Remix)
Advanced Technology Weapons Systems