Ganado
Welcome to Discovery Education Player
ict games - Interactive Games
Make your own word search puzzle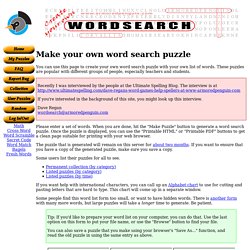 You can use this page to create your own word search puzzle with your own list of words.
Brainteasers -- Rebus Puzzles (Word Picture Puzzles), NIEHS Kids Page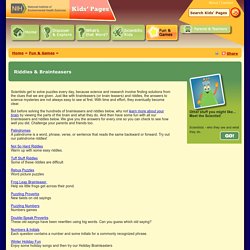 Scientists get to solve puzzles every day, because science and research involve finding solutions from the clues that we are given.
SMART Exchange - Health and Physical Education Notebook Search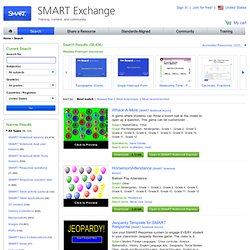 Connect Four (Connect 4) Game [SMART Notebook lesson] This is a review game based upon Connect Four. Feel free to insert your own questions.
Promethean Planet
SMART Exchange beta - USA
AAA Math
Cool math .com - An amusement park of math and more! Math lessons, math ...
Interactive Mathematics Activities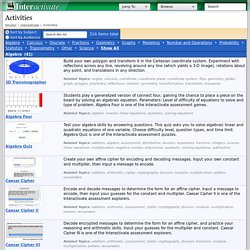 Enter a set of data points, then derive a function to fit those points.
Activities
Vocabulary, Free Word Puzzles and Activities
English Exercises Online! (by Lilliam Hurst)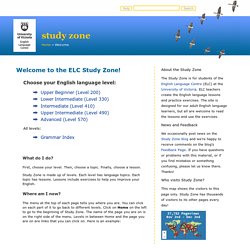 English Language Centre Study Zone: Welcome!
About the Study Zone
Lesson Plans on Promethean Planet
SMART Board Revolution - A Revolution in Education
NLVM Measurement Manipulatives
Design Your Own Games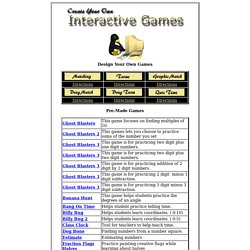 OCSD Interactive Games
Teaching with Smartboard - Math Emphasis
Teachers Love SMART Boards
SMART Technologies, industry leader in interactive whiteboard ...
SMART - Educator Web Site
SMART Board Interactive Whiteboard Lessons and Resources for Teachers ...
PD ToGo - Professional Dvelopment for Busy Educators
SMART Technologies An online community for educators using SMART products.
Smartboard in the Classroom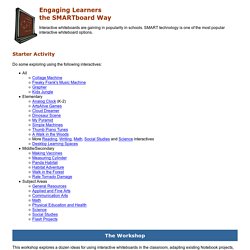 Center School District - SMART Board Website Resources
SMART Board Resources / FrontPage