TRY IT
Bye Bye Beehive: Curl Your Hair Without Heat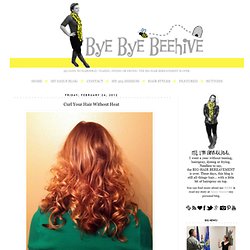 Last week, I saw a post on my friend Kristen's blog (Confessions of a Graphic Design Student). She mentioned how she vintage-style curled her hair with a headband...
When you have been backstage at enough red carpet affairs and fashion shows, nothing surprises any longer. Putting cellulite cream on the face?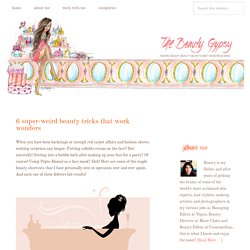 Vaseline, a.k.a. petroleum jelly is a beauty staple that every girl should have in their makeup bag. There are a zillions of uses for it and it is so inexpensive! Here's some beauty related tricks you can do with vaseline: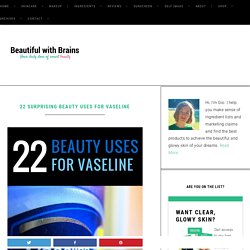 Some of the best sexual drinking games can be done either in an intimate setting with only you and your girlfriend or you can make it a party and have multiple people.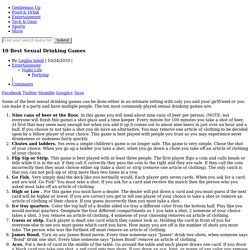 Infusing vodka with Skittles is a very popular trend right now. There are a couple of different ways to do it. My way involves separating all the Skittles into their separate flavors and making five different bottles of Skittles vodka.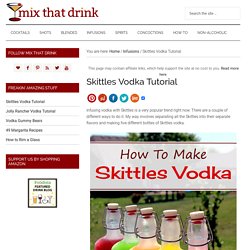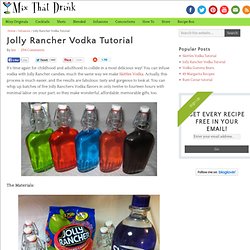 It's time again for childhood and adulthood to collide in a most delicious way! You can infuse vodka with Jolly Rancher candies, much the same way we make Skittles Vodka . Actually, this process is much easier, and the results are fabulous: tasty and gorgeous to look at.
About Yummly Yummly is building the digital kitchen platform and mapping the food genome...making life better/easier/more fun for everyone who cooks.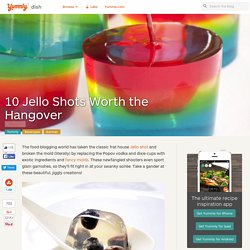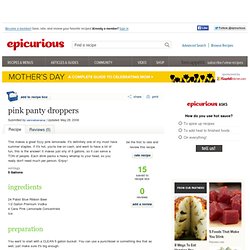 This makes a great fizzy pink lemonade. It's definitely one of my must have summer staples. If it's hot, you're low on cash, and want to have a lot of fun, this is the answer!
You know those Biore pore strips you buy at the drugstore for about $12 a pop? Yeah, those . Today I'm going to teach you how to make your own homemade pore strips .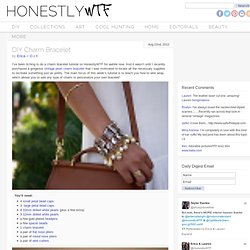 I've been itching to do a charm bracelet tutorial on HonestlyWTF for awhile now.
DIY Charm Bracelet - Honestly WTF