TRY IT
How to Develop a Photographic Memory
drinkinggame.jpg (1023×708)
Bye Bye Beehive: Curl Your Hair Without Heat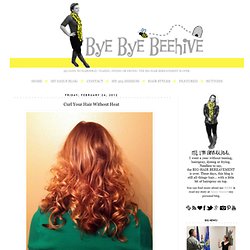 Last week, I saw a post on my friend Kristen's blog (Confessions of a Graphic Design Student). She mentioned how she vintage-style curled her hair with a headband...
April Fools Day Pranks (Top 5 How To Pranks)
& 6 super-weird beauty tricks that work wonders The Beauty Gypsy
- StumbleUpon
Vaseline, a.k.a. petroleum jelly is a beauty staple that every girl should have in their makeup bag. There are a zillions of uses for it and it is so inexpensive! Here's some beauty related tricks you can do with vaseline:
22 Beautiful Uses For Vaseline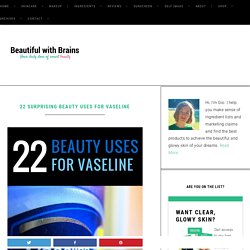 10 Best Sexual Drinking Games
Some of the best sexual drinking games can be done either in an intimate setting with only you and your girlfriend or you can make it a party and have multiple people.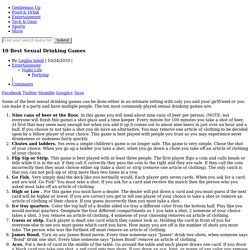 Infusing vodka with Skittles is a very popular trend right now. There are a couple of different ways to do it. My way involves separating all the Skittles into their separate flavors and making five different bottles of Skittles vodka.
Skittles Vodka Tutorial : Mix That Drink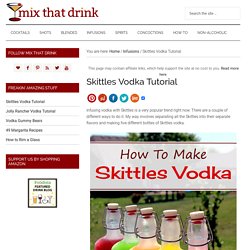 Jolly Rancher Vodka Tutorial : Mix That Drink
10 Jello Shots Worth the Hangover
Pink Panty Droppers Recipe at Epicurious.com
how to: pore strips
You know those Biore pore strips you buy at the drugstore for about $12 a pop? Yeah, those. Today I'm going to teach you how to make your own homemade pore strips.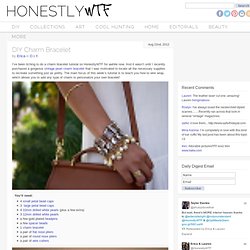 I've been itching to do a charm bracelet tutorial on HonestlyWTF for awhile now.
DIY Charm Bracelet - Honestly WTF