RECIPES - Entrees - Meat
Sarah Carey says, "Sometimes I just need a chicken potpie. You know what I mean?"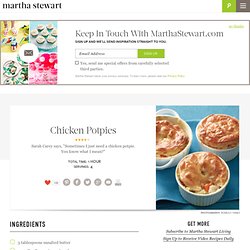 Chicken Potpies
Everyday Food Newsletter with Sarah Carey
Balsamic Chicken Recipe - Greek.Food.com - 10422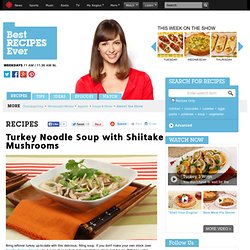 Bring leftover turkey up-to-date with this delicious, filling soup.
Turkey Noodle Soup with Shiitake Mushrooms Recipe | Best Recipes Ever
Chili Avocado Turkey Patties Recipe | Best Recipes Ever
There are lots of serving options for these lime-spiked patties, such as casual in toasted buns or dinner-style with a salad and rice.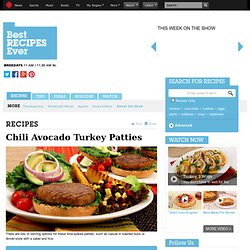 Baked Meatballs Recipe : Alton Brown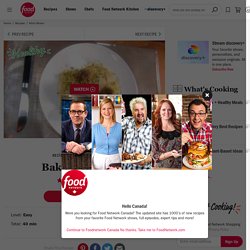 Ingredients