StumbleUpon
Yet Another Colorization Tutorial. Japanese graphic design from the 1920s-30s. In the 1920s and 1930s, Japan embraced new forms of graphic design as waves of social change swept across the nation.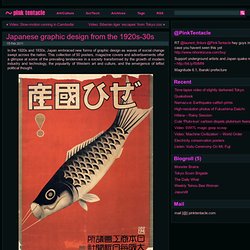 This collection of 50 posters, magazine covers and advertisements offer a glimpse at some of the prevailing tendencies in a society transformed by the growth of modern industry and technology, the popularity of Western art and culture, and the emergence of leftist political thought. "Buy Domestic! " poster, 1930 [+] Cover of "Nippon" magazine issue #1, Oct 1934 [+]
Jigsaw Sudoku - Free Online Sudoku Game. Photoshop CS4: A Picture Worth a Thousand Words Layers Magazine | Layers... I love Photoshop techniques that offer all kinds of possibilities for experimentation—and the following tutorial is a perfect example of one of those techniques.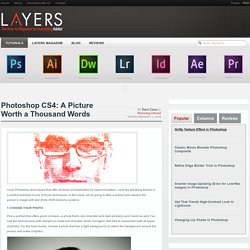 In this issue, we're going to take a portrait and replace the person's image with text (think 2009 Grammy posters). Pick a portrait that offers good contrast—a photo that's very dramatic and dark probably won't work as well. I've had the best success with straight-on head and shoulder shots, but again, feel free to experiment with all types of photos. For the best results, choose a photo that has a light background (or select the background around the person and make it lighter). Create a new document (File>New) in a size that's smaller than your photo: the specifics don't really matter. Drench - the worlds simplest flash game.
---