News
Nintendo severely adjusted its forecasts for the fiscal year ending March 31, 2014, almost halving its original net sales projection and reducing expected Wii U shipments from 9 million to 2.8 million. The Japanese company noted the Wii U's "significantly lower" than predicted overseas sales, as well as the price cuts made worldwide to the console, as factors in the profit revisions. Below-target 3DS sales overseas were also noted, as was increased expenditure on research and development. Nintendo's net sales projection dropped from ¥920 billion to ¥590 billion, which converts as $8.8 billion to $5.6 billion, respectively. Rather than posting a net profit of ¥55 billion ($530 million) for the fiscal year, the company is bracing itself for a net loss of ¥25 billion ($240 million). Today's adjustments suggest Nintendo saw a welcome if not spectacular upturn in Wii U sales and shipments over the holidays.
"Dude, I have gotten in some trouble for my little quotes and I am learning to whoop [zipped-lips motion]. I thought that I was saying things that were foregone conclusions. It turns out nothing is, and you will not be hearing from me on the Batman front." – actress (and Ben Affleck's wife) Jennifer Garner speaking with Collider. Garner previously made headlines when she barely said anything about Affleck's Man of Steel sequel costume. "I've seen the suit," she told Entertainment Tonight. "The suit is unbelievably cool.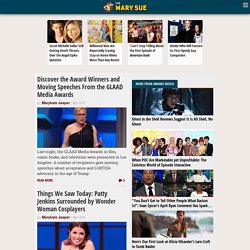 Greetings, loyal readers of me reading other people's mail! I had a weird occurrence the other day — I finally got a letter that I couldn't deliver. I have no idea how this is the first time that this has come up, it being the post-apocalypse and all, but there it was. The letter had a return address on it, so I knew immediately what I had to do — burn it.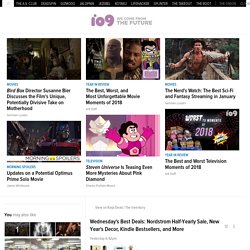 The mysterious Moon Melon, with it's deep, vivid blue color, is said to come from Japan with a unique ability to change the taste of other foods with just a few bites. But like many things found on the internet that seem too weird to be true, the Moon Melon is just that. The exotic fruit has made quite a recent stir, thought the circulating image was reported to be a couple of digitally altered slices of plain ol' watermelon by The Daily Dot in July of 2012.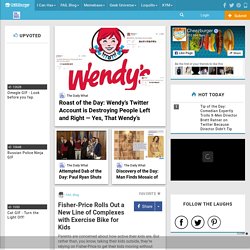 It's a glasses holder, a picture frame and a way to give cute specs to your favorite anime character, if that's your thing. Not that it has to stop at anime, but anime girl faces are provided. In typical Japanese literalist fashion, this item is called "Funny Trick." Or, depending on how you interpret Japanese, "Fannie Trick." You decide which works for you. Now, I'm presuming that if you need a glasses holder, that removing them and putting them on a frame would make any image within said frame beside the point, as your glasses have to be removed from your eyes, and now you can't see your fetish in focus.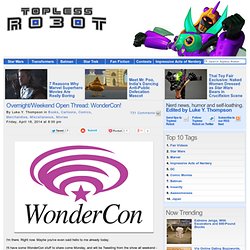 Many of Eduardo Peña's digital paintings are grand in scale, depicting Earth-shattering demonic forces, cities torn apart by mecha battles, the fearsome sandworms of Dune. But he also captures smaller, tenser moments: Batman and Bane meeting in the murky light, the Joker caught in a rare private thought, a cat watching a robot on a misty morning. Read More The CW's superhero series Arrow re-imagines Green Arrow for a TV audience as a tough, often ruthless vigilante bent on setting things right in his home of Starling City by punishing the wicked. ComicsAlliance's Matt Wilson will be following along to see how he fares. This week, a bomber takes the city by storm, Laurel uncovers secrets about Sebastian Blood, and Ollie's a jerk.