Magazine d'archi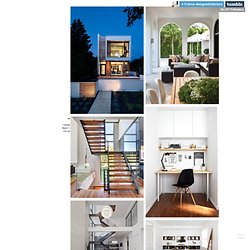 whisperingchocolate said: Hi, my name is Aina and I have an interview this Saturday to get into University to study my diploma in interior designing. I was just wondering if you have any tips or advice? Love your blog btw.
designed interiors♚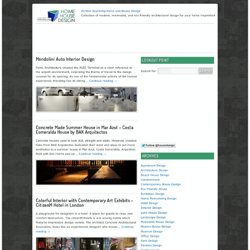 Home and House Design - Collection of modern, minimalist, and eco friendly architectural design for your home inspiration
Mondolini Auto Interior Design Point. Architecture created the AUDI Terminal as a clear reference to the airport environment, extending the theme of travel to the design concept for its opening. As one of the fundamental activity of the human experience, traveling has its strong … Continue reading
Concrete Home Surrounded by Vineyard features Shades of Brown The Magliocco House is located in Chamoson, Valais, Switzerland and was designed by Savioz Fabrizzi Architectes to take advantage of the vineyard, valley and mountain views. Set on a picturesque slope the materials and design aesthetic chosen where carefully......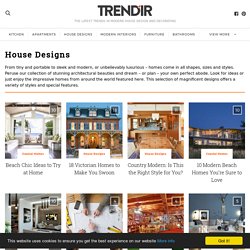 Art & Culture 12-year veteran reveals the warts'n'all truth behind the adult film industry... April 4th, 2014 Lifestyle we're booked in for an all-dayer at The Rum Diary Bar... Melbourne artist flirts with digital realities and social media obsessions in fascinating exhibition...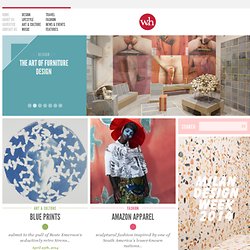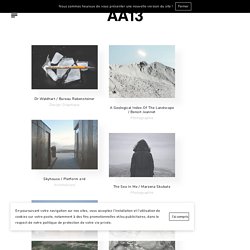 Monument Valley / Ustwo Conçu et développé par le studio Ustwo, Monument Valley est un jeu mobile inspiré de l'oeuvre de M.C. Escher. Publié le 17 avr, 2014 Catégorie : Design Graphique | Interactivité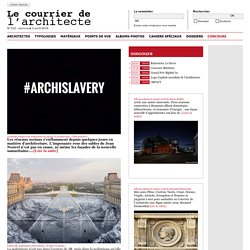 Visite | Babin+Renaud, de rouille et de plots Comptant 84 logements, un centre social, une halte-garderie, une bibliothèque et un centre d'animation, le bâtiment livré en janvier 2014 par les architectes Jean-François Renaud et Eric Babin dans le XVIIIe arrondissement de Paris ne passe...[Lire la suite]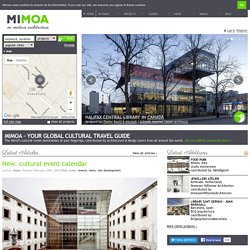 > 3.000 Facebook likes! Author: Mieke, Posted: March 12th, 2014 Filed under: Uncategorized The MIMOA Facebook fanpage counts 3.000 likes.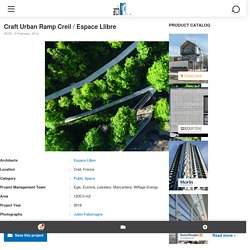 This article by Marc Kristal from Metropolis Magazine, originally titled "Digital Details," looks at the work of NRI, a New York company that is leading the way when it comes to 3D Printing (or rather, additive manufacturing) – finding that there is a craft in these machine-produced models after all. First things first: The term "3-D printing" is a misnomer according to Arthur Young-Spivey, the digital fabrication specialist at NRI—a 116-year-old, New York–headquartered supplier of reprographic services to architects and their tradespeople. "The correct term is 'additive manufacturing,'" he explains. "People call it 3-D printing because it enables you to wrap your head around it, but in some ways it's confusing." Young-Spivey has a point, as the process by which a digital file is converted into an object isn't "printing" in the commonly understood sense of applying pigment on a substrate. With 3-D printing, he says, "Instead of using paper, you're printing with powder or plastics.
Imagine the renovation dilemmas. A huge penthouse of a converted 1930s office building in TriBeCa, New York, is to be turned into a functioning home for a family with three teenagers. In fact, we can not quite imagine the issues that faced Steven Harris Architects when the family showed up, literally, at the doorstep of the celebrated architect and asked if he'd like to work on their home. Harris said yes and proceeded to make his magic. The scale of the apartment is huge and the freedom from budget constraints allowed for some spectacular solutions. Harris's work is often distinguished by clarity and light, by the use of glass, by the maximization of views and, above all, bold solutions.