Magazine d'archi
designed interiors♚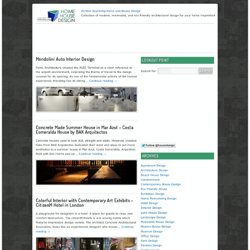 Home and House Design - Collection of modern, minimalist, and eco friendly architectural design for your home inspiration
Mondolini Auto Interior Design Point. Architecture created the AUDI Terminal as a clear reference to the airport environment, extending the theme of travel to the design concept for its opening. As one of the fundamental activity of the human experience, traveling has its strong … Continue reading
Opulent Palazzo del Mare Residence Located on Florida's exclusive Fisher Island, the Palazzo de Mare residence is perfect down to the smallest detail. The Pepe Calderin Design team have created a luxurious atmosphere through the choice of high-end materials and fittings but also through...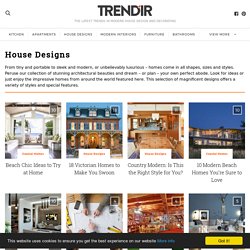 Art & Culture 12-year veteran reveals the warts'n'all truth behind the adult film industry... April 4th, 2014 Lifestyle we're booked in for an all-dayer at The Rum Diary Bar... Melbourne artist flirts with digital realities and social media obsessions in fascinating exhibition...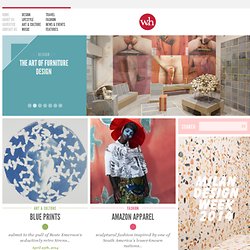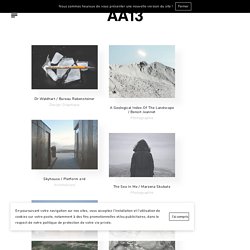 Sextosentido / Awayo Le studio Awayo signe l'identité visuelle, le site web et la photographies de Sextosentido. Publié le 13 jan, 2014 Catégorie : Design Graphique | Interactivité Green Edge House / mA-style Architects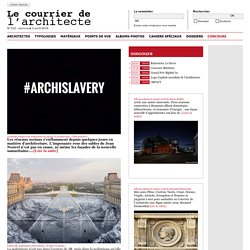 Iran | BIG, des bulles à la conquête de Téhéran Yes is more ! More is Iran !
via architizer.com Can Manuel d'en Corda is located on a plot of 19,060 m2 of rustic nature in the area of the Vénda des Cap de Barbaria, in the west of the island of Formentera. The most significant pre-existing conditions, which have been maintained and enhanced through the project, are a small forest of pines and junipers located in the west area of the estate and the old house Can Manuel de'n Corda, which reflects the scheme type of the domestic vernacular architecture developed in Formentera between the late eighteenth and mid nineteenth century.Read the rest of this article @ Architizer »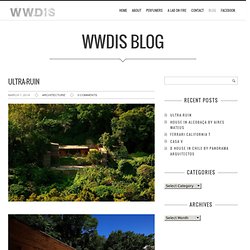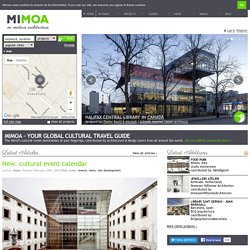 Google Field trip on Glass Author: Mieke, Posted: October 17th, 2013 Filed under: news Google Brings Field Trip To Glass In a video demoing the Field Trip on Glass experience, you can see how the app works in action as you day trip around and explore the architectural gems around you. MIMOA is proud to be one of the publishing partners of Google Field Trip.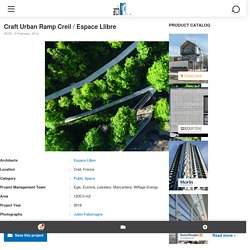 This article by Marc Kristal from Metropolis Magazine, originally titled "Digital Details," looks at the work of NRI, a New York company that is leading the way when it comes to 3D Printing (or rather, additive manufacturing) – finding that there is a craft in these machine-produced models after all. First things first: The term "3-D printing" is a misnomer according to Arthur Young-Spivey, the digital fabrication specialist at NRI—a 116-year-old, New York–headquartered supplier of reprographic services to architects and their tradespeople. "The correct term is 'additive manufacturing,'" he explains. "People call it 3-D printing because it enables you to wrap your head around it, but in some ways it's confusing." Young-Spivey has a point, as the process by which a digital file is converted into an object isn't "printing" in the commonly understood sense of applying pigment on a substrate. With 3-D printing, he says, "Instead of using paper, you're printing with powder or plastics.
We love order and minimalism in buildings. New, freshly planned, pristine and perfect are great attributes for new structures, yet we also find ourselves drawn to things that aren't so flawless. Recycled, repurposed, previously loved, salvaged. Buildings that have a previous life carry a character that brand-new ones just cannot master. When old structures are preserved and lovingly restored, we gain in so many ways. Not only do we preserve materials that would otherwise end up in the waste stream, we also respect the heritage of each building, and add to the character of the surrounding area.