Games
Winterbells. Orisinal : Morning Sunshine. Jigsaw Sudoku - Free Online Sudoku Game. Internetz! Z-Type. Curvy in HTML5. Curvy is a HTML5 puzzle game using the canvas element.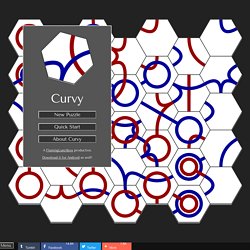 Just rotate the tiles so that like colors connect. Modernizr tells me you don't have canvas support in your browser. Sadly, this game uses technology that's only in browsers with HTML5 support. We've tested Chrome 12, Firefox 4 and Opera 11. Presented to you by FlamingLunchbox is a puzzle, originally for Android phones, using a simple idea. SmbcPreloader.swf (application/x-shockwave-flash Objeto) Sock Dye at Sock Dash. Coming soon: Another fine website hosted by WebFaction .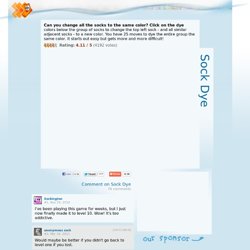 If you are the owner of this website and weren't expecting to see this message, here are some potential causes and solutions: You recently created a new website record, but opened the URL before your changes were activated in the web server and DNS configuration. MazeEscape.swf (application/x-shockwave-flash Objeto) Games for the Brain.
---