Crochet
The Case for Crochet Hooks Crochet Pattern
Jump to:Parts of a Crochet Hook | Materials | Specialty Hooks | All About Hooks, Part 2 - Hook Sizes All About Hooks, Part 1 - General Info© 2012 Sandra Petit, http://www.crochetcabana.com
Hooks
Welcome!
Free Crochet Patterns
Over 200 Free Crocheted Afghan Patterns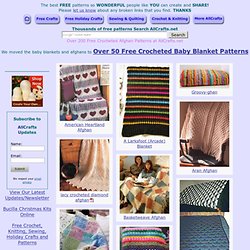 Thousands of free patterns Search AllCrafts.net
I saw this bag and it totally drove me crazy!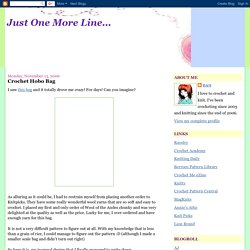 How to Do the Cluster Stitch The cluster stitch is made up of a number of stitches* that are half closed, then joined together as described below. *The number of stitches varies from pattern to pattern.
How to Do the Cluster Stitch