Enlisage
Buyuden, Chapitre 63 par TNS nouveau uploadé le lun. 13.01.2014 à 01:30 par Jyuukun Gokkun!
Anime-Story - [LEL] Lecture en ligne et [DDL] Téléchargement de Manga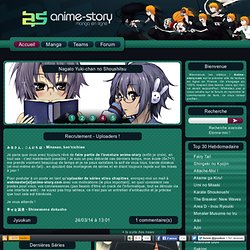 Sticky Hands Toy | Coca-Cola
Cube Slam
Vie de merde : Vos histoires de la vie quotidienne
Dans Ton Chat, c'est le site qui recense les extraits de conversation (quotes) les plus drôles, tirés de vos dialogues sur internet. Oui, c'est un peu comme des brèves de comptoir, mais avec des geeks, et de l'interactivité. Cliquez sur les (+) ou les (-) pour voter pour ou contre une quote.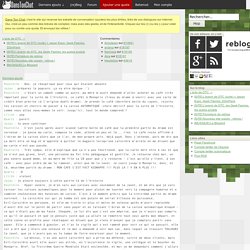 Bienvenue DTC
Just for Fun!
[Geeks are Sexy] Technology News - We make technology sexy!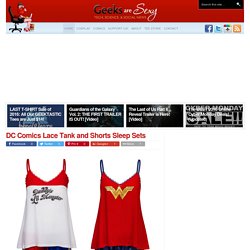 Apple had already agreed to settle a class action suit over children making in-app purchases without parental consent. Now it's agreed to pay at least $32.5 million to settle a government action. The case again involves the way Apple changed its app store policies such that once you enter your password you (or more concerningly your children) can make in-app purchases during the next 15 minutes without having to type in the details again. It took 45 days after this change before Apple put in the option to block this 15 minute window.
Bref
Facebook
Twitter / Accueil
Silk — Interactive generative art
Bonjour Tout Le Monde : tous les jours, tous les bonjours !
Les plus belles pages 404 | Bonjour 404