Artitsts' Sites
Michal Lisowski
Minjae Lee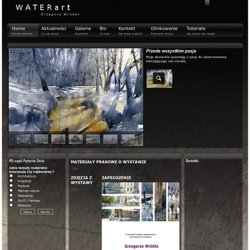 Chciałbym zaprosić do nowej galerii "Prezydencja w kwiatach" ,która prezentuje wielki projekt akwarelowy składający się z wielu prac malowanych z okazji naszego przewodnictwa w Unii Europejskiej. Prace powstawały podczas wakacji w 2011. 2 grudnia 2011 odbyła się ich pierwsza wystawa w Teatrze Kamienica w Warszawie pod patronatem Miasta Stołecznego Warszawy i Ministerstwa Spraw Zagranicznych. Prace te były specjalnymi nagrodami w konkursie "Warszawa w kwiatach i zieleni 2011 - Prezydencja w Kwiatach"
Leonid Afremov
Bao Pham
///Nov 25, 2013///A new limited edition of 100 box set of prints will be available Friday Dec. 6 at 827ink.com ///Sept 3, 2013///The print of "Serape, Grey" will be released via 827ink.com this Friday, Sept 6. ///July 31, 2013///2 New print releases with Corey Helford Gallery.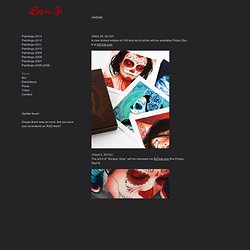 Daniela Uhlig
Linda Huber
Ken Wong
Kay Ruane
Kay Nielsen
Cromm Cruach
Marta Dahlig
Beatriz Martin Vidal
Felicia Atanasiu
Aubrey Beardsley
I started this project about 3 years ago, when I took a razor blade to an already falling apart copy of "The Early Works of Aubrey Beardsley" (Dover Edition 1967) and scanned in all of the images. I've taken a few liberties with color corrections, scaling, and compositing of multi-page images. Some may be ever so slightly skewed because of the way they were scanned in, meaning - very primitively using a relatively crummy $40 Plustek flatbed. A labour of love in the truest sense, the purpose of this site is not to infringe on anyone's copyrights, and I will endeavour to quote and annotate all of my sources.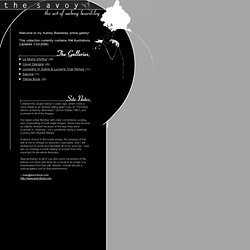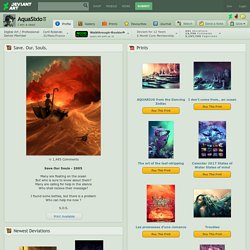 Artistic approach :My artistic approach is set between surreal and fantasy style... in one word : Otherworldly. I never took art course that's why I have few anatomy/perspective notions. I work with intuition to compensate for this lack of knowledge and venture into colors. I use only Photoshop CS2 and a Wacom tablet. I don't know how to draw on paper support.
Cyril Rolando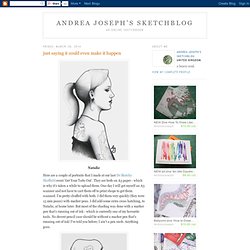 I love this girl. She came through for me again. She is a part of me; my teenage self. I made two drawings of her some years back.