Bordum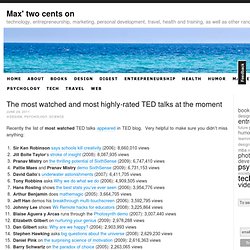 You've read several posts already. It's very flattering to know that somebody is interested in what I write over here. :) I just wanted to let you know, that you can also subscribe via email to receive blog updates. I usually post once a month or so. I'll do my best to keep them interesting. Obviously, I don't sell anything and I don't spam.
The most watched and most highly-rated TED talks at the moment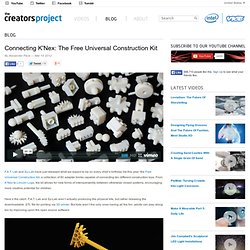 F.A.T. Lab and Sy-Lab have just released what we expect to be on every child's birthday list this year: the Free Universal Construction Kit, a collection of 80 adapter bricks capable of connecting ten different construction toys. From K'Nex to Lincoln Logs, the kit allows for new forms of interoperability between otherwise closed systems, encouraging more creative potential for children. Here's the catch: F.A.T. Lab and Sy-Lab aren't actually producing the physical kits, but rather releasing the downloadable .STL file for printing via 3D printer. But kids aren't the only ones having all the fun, adults can play along too by improving upon the open source software.
Connecting K'Nex: The Free Universal Construction Kit
March 22, 2012 11:42 Band unveil trippy promo for the latest cut from 'Veliciraptor!' Kasabian have unveiled a new video for their track 'Neon Noon', scroll up to top of the page and click to watch the video. The promo was shot by the band's mainman Serge Pizzorno at home, using only the songwriter's mobile phone and four mirrors. Pizzorno also revealed that he been inspired to shoot the video after seeing "psychedelic images" projected by his son Ennio's night light. Speaking about the video, Pizzorno said: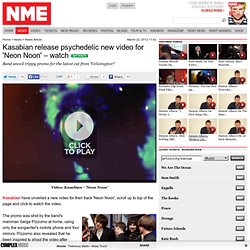 Kasabian release psychedelic new video for 'Neon Noon' – watch
InsertSilence 2003
Online Nintendo video games ( console NES ) at 1980-games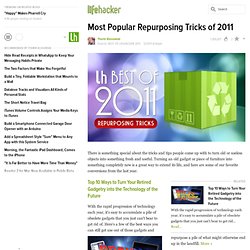 The best trick of all is repairing broken stuff. You would be amazed that in this throw away age so many things can be repaired easily. Invest your money in quality tools, and you will find the tool pays for itself in the first few repairs you make with it. There are wonderful adhesives and tapes that people aren't aware of that work wonders. Take an hour and go to a home hardware store and really browse around to discover some of these wonders of the modern world. You can also look online at some great catalogs that sell woodworking supplies, and find a great assortment of fine tools that you can use to repair almost anything.
The Bourne Identity (2002): Car Chase in Paris Part 2
Unbelievable Paper Toy :) This Will
Toribash is an innovative fighting game based on the physics sandbox model where YOU design the moves! Join us today, and put your skills against other players all over the world. Earn Toricredits by winning matches, then customize your character in the store!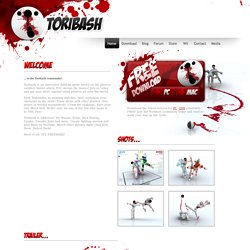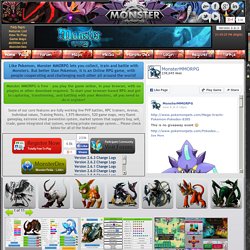 Addicting Monster MMORPG For Free Pokemon Online Games Players
The Basics of Monster MMORPG How To Play Quick Tutorial If you like to play Pokemon RPGs, then this game is just for you. Still not convinced? Here are some of Monster MMORPG's amazing features: -> Fair gameplay environment that is rare on other online games and Pokémon mmorpg games.