Bordum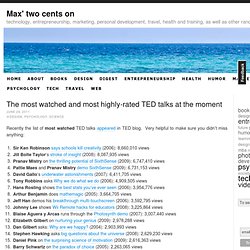 You've read several posts already.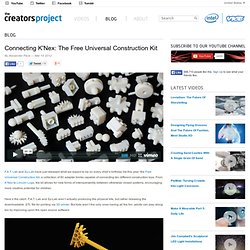 F.A.T. Lab and Sy-Lab have just released what we expect to be on every child's birthday list this year: the Free Universal Construction Kit, a collection of 80 adapter bricks capable of connecting ten different construction toys. From K'Nex to Lincoln Logs, the kit allows for new forms of interoperability between otherwise closed systems, encouraging more creative potential for children. Here's the catch: F.A.T. Lab and Sy-Lab aren't actually producing the physical kits, but rather releasing the downloadable .STL file for printing via 3D printer. But kids aren't the only ones having all the fun, adults can play along too by improving upon the open source software.
Connecting K'Nex: The Free Universal Construction Kit
March 22, 2012 11:42 Band unveil trippy promo for the latest cut from 'Veliciraptor!'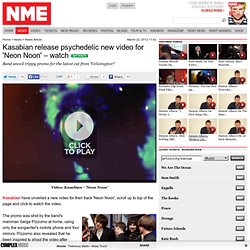 Kasabian release psychedelic new video for 'Neon Noon' – watch
InsertSilence 2003
Online Nintendo video games ( console NES ) at 1980-games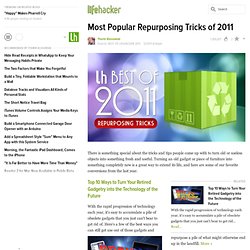 There is something special about the tricks and tips people come up with to turn old or useless objects into something fresh and useful. Turning an old gadget or piece of furniture into something completely new is a great way to extend its life, and here are some of our favorite conversions from the last year.
The Bourne Identity (2002): Car Chase in Paris Part 2
Unbelievable Paper Toy :) This Will
Addicting Monster MMORPG For Free Pokemon Online Games Players