Technology
Build Your Own CNC Router, CNC Machine, or 3D Printer
- Engineering Motion Engineering Videos
School Of Architecture - Materials Lab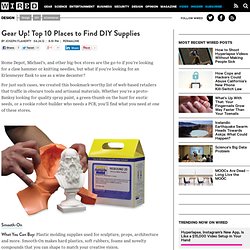 Home Depot, Michael's, and other big-box stores are the go-to if you're looking for a claw hammer or knitting needles, but what if you're looking for an Erlenmeyer flask to use as a wine decanter?
Gear Up! Top 10 Places to Find DIY Supplies | Wired Design
Welcome to Baking Pi: Operating Systems Development! Course by Alex Chadwick. Version 1.0c (July 2013). This website is here to guide you through the process of developing very basic operating systems on the Raspberry Pi! This website is aimed at people aged 16 and upwards, although younger readers may still find some of it accessible, particularly with assistance.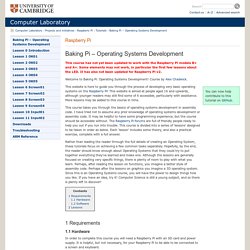 Erlang Community - Erlang and Neural Networks/ - Trapexit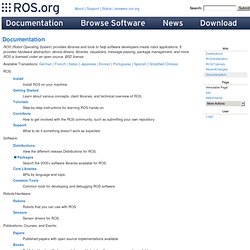 ROS (Robot Operating System) provides libraries and tools to help software developers create robot applications. It provides hardware abstraction, device drivers, libraries, visualizers, message-passing, package management, and more.
Mechanical Engineering Software - Engineering Power Tools
The Problem of Space Travel, Table of Contents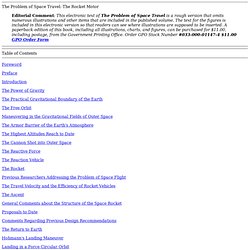 The Problem of Space Travel: The Rocket Motor
Energy Tech - Environment