Physic
Get flash to fully experience Pearltrees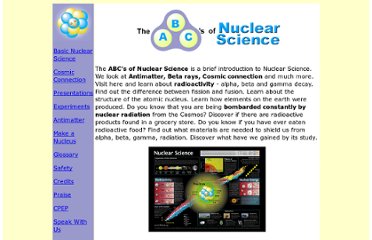 The ABC's of Nuclear Science is a brief introduction to Nuclear Science. We look at Antimatter, Beta rays, Cosmic connection and much more.
Since we've relaunched GameTrailers.com, some of the pages you have gotten used to over the years may have changed.
One of the more interesting memes to come out of 4chan are posts of rudimentary drawings of inventions or scenarios that, at first glance, seem to violate the laws of physics and allow for something supernatural to occur. One of the most common types of of these posts are ones related to "free energy" or perpetual motion. We've taken ten of these images and asked Steve Nelson , a Physics professor who holds a Ph.