Other
Have you ever wished that you had a way to practice typing so that you could become a more efficient and capable keyboard jockey? Typing at the "speed of thought," perhaps? Enter Keybr.com — the flash–based typing instructor you've been waiting for! Keybr.com is very straightforward. You can choose from three basic lessons that start with a certain number of keys on the keyboard, and then, as you progress through the lessons, more keys are introduced to the mix to make things a little tougher. As an added bonus, our software keeps track of all your mistakes and your words–per–minute (wpm) — and even creates graphs of your day–by–day performance.
Wald-Prinz.de: Wald kaufen und verkaufen.
Free Courses and Resources
If you're looking for information on How to repair a hard drive, How to Clean PC, How to Design Website or any other questions, you'll find it in my picks for the best how to sites on the Web. Yes you can can use Google, Yahoo, or Bing to search how to articles, but with these list you can find the tutorial easily. These are some of the best How to websites which will really help you a lot.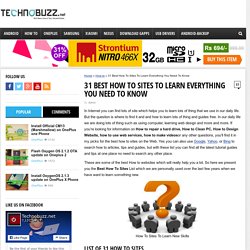 Playscope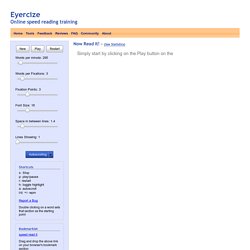 Simply start by clicking on the Play button on the left. Reading is that one activity that we do every day but we don't really practice. Most people learn the basics of reading in kindergarten and never graduate to the next levels. You are probably using the same basic rudimental tools and techniques that you learned when you were 6. The average American person reads at an average speed of 180 to 240 words per minute and has done so since he was 16 years old. Does it make sense that we hit our best performance at age 16 and that we don't improve much after that?