Webdesign
Mit seiner Entscheidung, ein Website-Betreiber müsse Urheberrechtshinweise bereits in Bilddateien anbringen, sorgt das Landgericht Köln für Ärger und Erstaunen. Ärgern dürfen sich vor allem Kunden der Foto-Plattform Pixelio. Das Urheberrecht im Internet bleibt vor allem für skrupellose Abmahner und ihre Anwälte eine stete Quelle der Freude.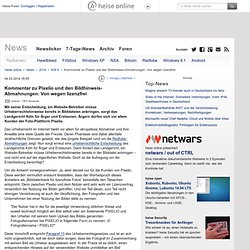 Kommentar zu Pixelio und den Bildhinweis-Abmahnungen: Von wegen lizenzfrei
Schutz vor Datenkraken: Die Cloud im Eigenbau
von Anatol Locker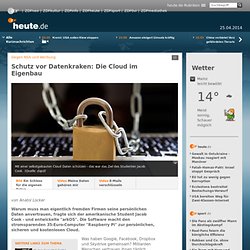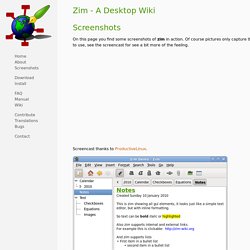 Zim - a desktop wiki
On this page you find some screenshots of zim in action. Of course pictures only capture the look, not how it feels to use, see the screencast for see a bit more of the feeling. Screencast thanks to ProductiveLinux. The editor window with all widgets visible Minimalistic editor window with a checkbox list and some links Showing "open with" item for embedded image
Facebook Templates
Dec 25, 2013 How can I remove jquery photo slider watermark? Support, I purchased a licensed version for my business website, however when I test it in a html browser I still see the WOWSlider.com watermarks next to each image in my slider.
CSS Slider Aqua Flip Demo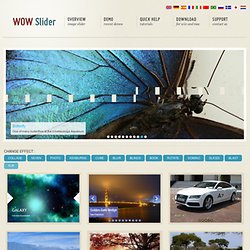 Higibt es eigentlich Nachteile, wenn ich statt eines eigenen SSL Zertifikates (kostenpflichtig) das SSL Proxy vom Webhoster (inkl.) nehme?
SSL Proxy vs Eigenes SSL Zertifikat - osCommerce Deutsches Support Forum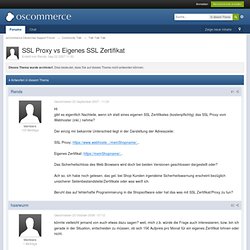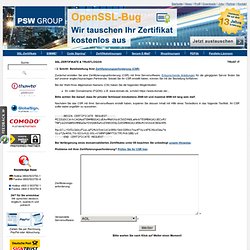 Bei der Wahl Ihres Allgemeinen Namens (CN) haben Sie die folgenden Möglichkeiten: Ihr voller Domainname (FQDN), z.B. www.domain.de, schützt https://www.domain.de/... Bitte achten Sie darauf, dass Ihr privater Schlüssel mindestens 2048 bit und maximal 4096 bit lang sein darf. Nachdem Sie das CSR mit Ihrer Serversoftware erstellt haben, kopieren Sie dessen Inhalt mit Hilfe eines Texteditors in das folgende Textfeld.
GROUP - SSL-Zertifikate ab 15 € pro Jahr mit bis zu 90 Tagen zusätzlicher Laufzeit | Qualifizierte Signatur | Shoplösungen | PDFlib | Parallels-Lizenzen | Secure CDN | Hosting & Housing
One of the questions eCommerce webmasters ask us quite often is, do I need an SSL certificate for my store that accepts only PayPal? Well, the answer is No & Yes! Let us explain… SSL certificates are needed to protect your customers information, so if your website does not collect any information, and uses only PayPal as the payment gateway, then NO, you DO NOT need an SSL certificate because all of your customers information is being passed through the PayPal website, which is already protected by their SSL. As long as you're not storing credit & debit card details on you website, there is no need to be spend extra money on something you don't need. Although in some cases an SSL cert is needed for websites using certain eCommerce platforms, especially ones that use Payflow Pro.
Is An SSL Cert Needed For PayPal Transactions? | Website Design, Content Management System And SEO | Blog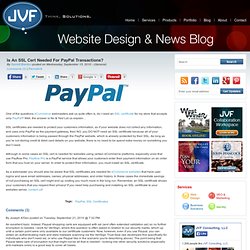 The gradient has become a universal crutch. Hypocrisy, we know, considering parts of this blog's current design. Gradients have a habit of decorating since the design trends introduced by Web 2.0 gloss. The starburst badges and text reflections may have faded into obscurity, but the brash gradient stuck it out. Please don't read this as a "you're doing it wrong" post, because there have been far too many of those in the design community lately.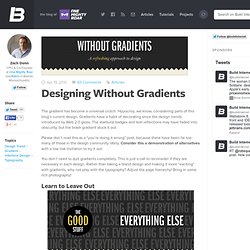 Designing Without Gradients
Durchblick im SEO-Dickicht Doch was tun, wenn trotz SEO-Budget das entsprechende Wissen fehlt und oder es den Mitarbeitern an Zeit mangelt, sich eingehend mit diesem Thema zu beschäftigen? Genau hier setzen SEO-Dienstleister an und versprechen Top-Platzierungen in den Suchmaschinen-Trefferlisten. Interessenten wird es allerdings nicht leicht gemacht, den richtigen Anbieter zu finden.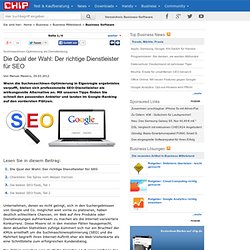 Suchmaschinen-Optimierung als Dienstleistung - Business - CHIP Online
Die Marktforscher von Gartner sind sicher: Tablet-PCs befinden sich auf dem Siegeszug. Wurden iPad & Co. vor einem Jahr noch als Exoten belächelt, so nimmt der Tablet-Trend massiv Fahrt auf.
Tablet-PCs im Business-Einsatz - Business - CHIP Online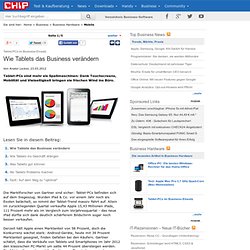 Wenn Nutzer bzw. potenzielle Kunden auf Google eine Suchanfrage durchführen, können Anzeigen oben auf einer Suchergebnisseite, im Seitenbereich der Seite oder unten auf der Seite geschaltet werden.
Anzeigen oberhalb der Google-Suchergebnisse schalten - AdWords-Hilfe
Dieser Thread enthält Links auf wertvolle Webquellen rund um das Thema Webentwicklung. Du hast "Lerne Grundlagen" als Antwort bekommen? Das ist keineswegs böse gemeint, vielmehr spiegelt das unser Verständnis für ein sinnvolles Forenprinzip dar. Unsere Comunity besteht aus vielen fleißigen Helfern, die freiwillig Dir und anderen bei der Lösung Ihrer Probleme helfen. Was wir dabei voraussetzen ist
Lerne Grundlagen | Quellensammlung - php.de
Providerliste Qualitätsklasse A