Blogs
Section Cut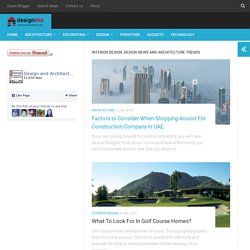 Wooden furniture is often associated with rustic and English country style interiors. However, this versatile material can be used to balance and decorate even the most modern of living spaces. [&hellip We always liked origami handmade items for interior design and we never miss the opportunity to show you our discoveries regarding this subject. Talented designers all over the world create [&hellip
School Designs Home Page
I interviewed novelist Sol Yurick back in March 2009. Rather than publish the interview on BLDGBLOG as I should have, however, I thought I'd try to find a place for it elsewhere, and began pitching it to a few design magazines. Yurick, after all, was the author of The Warriors—later turned into the cult classic film of the same name, in which New York City is transformed into a ruined staging ground for elaborately costumed gangs—and he was a familiar enough figure amidst a particular crowd of underground readers and independent press aficionados, those of us who might gravitate more toward Autonomedia pamphlets, for example, where you'd find Yurick's strange and prescient Metatron: The Recording Angel, than anything on the bestseller list.
No. 572 - 2012.1205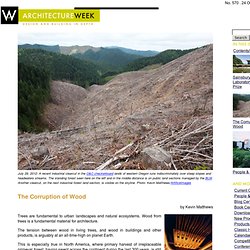 Trees are fundamental to urban landscapes and natural ecosystems. Wood from trees is a fundamental material for architecture. The tension between wood in living trees, and wood in buildings and other products, is arguably at an all-time-high on planet Earth. This is especially true in North America, where primary harvest of irreplaceable primeval forest, having swept across the continent during the last 300 years, is still underway. In the Pacific Northwest of the United States and Canada, even as fierce political battles rage over the logging or conservation of the last few percent of older forests on public lands, vast acreages of once-vibrant forest in private industrial ownership is being stripped and scoured rapidly.
Strict Standards: mktime(): It is not safe to rely on the system's timezone settings. You are *required* to use the date.timezone setting or the date_default_timezone_set() function. In case you used any of those methods and you are still getting this warning, you most likely misspelled the timezone identifier.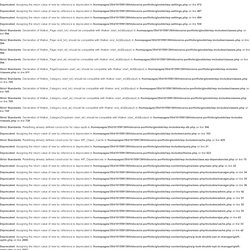 Architecture | Gloobbi
Archollective | Home
Stuck in Studio | Blog
Arkitektur- og designhøgskolen i Oslo - AHO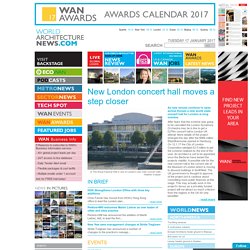 The Silk Road provides inspiration for winning competition entry to Ningbo Yinzhou Southern CBD Portal Project Competition amphibianArc has been awarded first prize in the Ningbo Yinzhou Southern CBD Portal Project Planning Design Competition. The competition was commissioned by Ningbo Yinzhou Urban Construction Investment and Development Corporation, who is responsible for successfully implementing the Ningbo Museum project designed by Wang Shu. The subject of the competition was the fourth phase of the Ningbo Yinzhou Southern CBD, the Portal Project.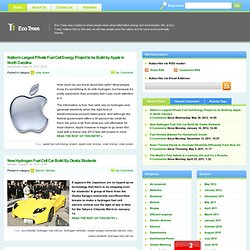 Until recently, one had to choose whether to ask for electricity from solar panels or heat from solar-thermal panels, but you couldn't have it both ways. Now, thanks to a team of researchers from Boston College and MIT, you can. As reported in the Nature Materials journal, engineers have worked out a way to trap heat in a flat panel so as to help you enjoy heat and electricity at the same time. What hindered researchers to come up with this until now was the lack of right materials – so far none of those used had the properties to produce enough electric power. So how did they overcome this shortage? Read the rest of this entry »
Eco Trees - alternative energy, electric cars, solar power, wind power
Textbook Freudian craft-slip: the Oedipal macrame. (Photo: Floto + Warner; Dwell) Filed under Case Study 58008: Breast Friends Forever Ultimately, a rough way to find out if you're buzzed, tipsy, or drunk. (Photo: Daniel Hennessey; Dwell) Filed under Case Study 876: Moat Point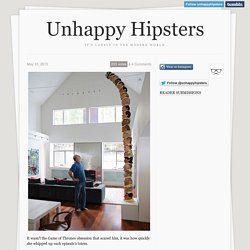 We can only wish. Yesterday a coworker sent me a link to this New York Observer article describing mayor Bloomber's desire for 10 additional buildings by Frank Gehry by the end of his term. Bloomberg is out of office in two years. By the mayor's own estimation, that means Gehry has 70 days to crank out each project – which we know isn't really how things work, but is still a crazy thing to think about. But even crazier, I'd argue, is the idea of 10 more buildings by America's favorite "hey, I know that guy" starchitect, pseudo-commissioned by the mayor. It's strange. Now it would be easy to take the hater route and complain about how NYC would look like a pile of misshapen, curvy metal panels – but that's getting tired.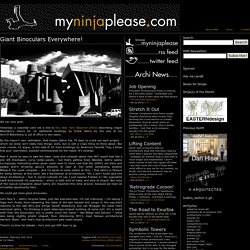 If everyone jumped off a bridge, I probably would not follow them. However, if they all made "what I've been up to lately" posts, I would definitely follow them. So here's what I've been up to lately... Most bloggin has been done over at the A/N Blog.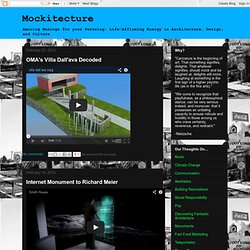 Mockitecture