Awlig
A Weird Little Indie Girl
Sexism in Media: Video Highlights Worst Moments in 2013
Top 9 Worst Lyrics I've Ever Heard... This Year (2012)
Video
Gesundheit! Video Gallery | Gesundheit Institute
Video
Video
Video
Video
Video
Video
Cursed Treasure: Don't Touch My Gems! - Strategy Games - Free Flash Online Games - Two Towers Games
Physics Games | Mad Laboratory - Physics Games
SHIBAKOU GAME. ESCAPE THE ROOM online - free collection flash games, room escape games, point and click games, puzzle games, walkthroughs.
Super Mario Flash
A Pink Floyd parody? Well Hyrule has it's Dark World… I think this checks out! By CMorkaut It takes a lot to sound stoned in a land like Hyrule. March 7, 2013 by Shawn Handyside Filed under Adult Situations , Awkward Moments , Capcom , Eidos , Electronic Arts , Foreign Object , Grand Theft Auto , Metal Gear Solid , Nintendo , Pokémon , Portal , Power-Ups , Rockstar , SimCity/The Sims , Street Fighter , Tetris , Tomb Raider , Valve Software , Video Clips If this game's a rockin', don't come a knockin'!
Link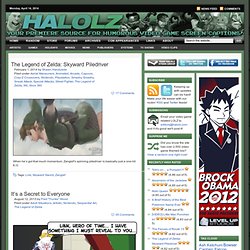 Did you play with Gak as a kid? Have you ever made any? It may be one of the funnest things to see transform into a semi-solid substance. Just as much fun for me to make it as for my kids to help pour and watch as I mix…… ……and then squish their little fingers into.
Making Gak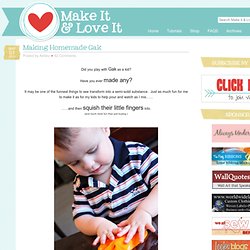 Interactive Talking Plush Portal Turret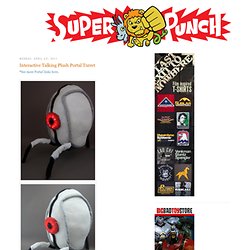 I'm John Struan. Contact me at jstruan at gmail.com. You can also find me on Tumblr , where I post all the time, Twitter , where I don't, and Toycutter , which is devoted to custom toys. Please support Super Punch by following the links and buying from Amazon , eBay , and Zazzle , and please assume that any product I review was sent to me for that purpose.
Casual Gameplay Design Competition #8 — "Sandbox"
The Vault - The Internet's Greatest Flash Games.
Little Wheel | Adventure Game | All My Faves | Free Online Flash Games
Quartet Zelda
- August 9, 2010 Nintendo has created some truly iconic characters during their run. Mario, Link, Donkey Kong, Bowser, and Luigi have all become globally recognized stars. But despite every home run character that Nintendo has created, they have also designed some really horrific abominations. In fact, it's safe to say character development is not Nintendo's strongest suit. Even out of the icons I listed, only Luigi has something resembling a personality.
The Eight Worst Nintendo Characters. Ever.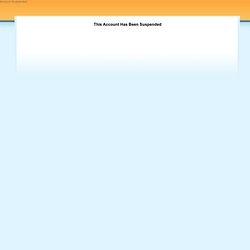 Arcade - Sugar Sugar
Creepers by ~TurnThePhage on deviantART
Bubbles 2
Socotra Island: you have to see it to believe it We covered some otherwordly places before, but this island simply blows away any notion about what is considered "normal" for a landscape on Earth. (images credit: Jan Vandorpe , socotra )
The Most Alien-Looking Place on Earth | awesome-elephant.com
TREASURE BOX
I came across this poem recently in StumbleUpon. It really moved me and I wanted to share it with you. It is written by Mary Elizabeth Frye. Mary Elizabeth Frye (Dayton, Ohio, 13 November, 1905 – Baltimore 15 September 2004) was a Baltimore housewife and florist, best known as the author of the poem " Do not stand at my grave and weep ," written in 1932.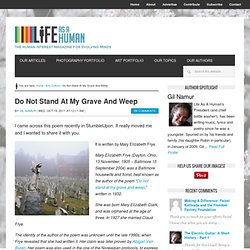 Too Many Problems (32 PICS
Video
Video
Video
Video
1253736220352.jpg (JPEG Image, 1300x360 pixels) - Scaled (97%)
Mega64: 3DS Makes Mii Ugly
John Stamos' Guide To Cuddling
Infectionator - Free Online Strategy Games from AddictingGames
JPG Dump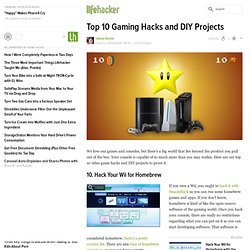 We love our games and consoles, but there's a big world that lies beyond the product you pull out of the box. Your console is capable of so much more than you may realize. Here are our top 10 video game hacks and DIY projects to prove it. 10.
Play SNES Super Nintendo Games roms Online Free (super famicom) - system: snes - Vizzed
Video
Video
Napping_in_Nature_by_shesjack.jpg (JPEG Image, 900x864 pixels) - Scaled (58
Forcin' The Blues with Jeff Daniels from Funny Or Die, Jeff Daniels, Michael Cassady, Seth , Jon Mackey, Jake Szymanski, FriendsRUs, allyhord, and Colton Dunn
Rollercoaster Safety with Patrick Warburton from Funny Or Die, Scott Gairdner, Patrick Warburton, James Codeglia, Kat Bardot, Ghostlight, and PerryAdamSmith