Chimica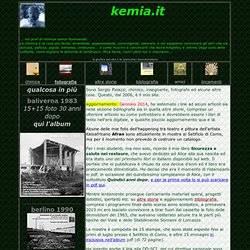 di chimica, di vita e di altre sciocchezze
Sono Sergio Palazzi, chimico, insegnante, fotografo ed alcune altre cose. Questo, dal 2006, è il mio sito. aggiornamento: Gennaio 2014, ho sistemato i link ad alcuni articoli sia nella sezione bibliografia sia in quella altre storie, compreso un ulteriore articolo su come potrebbero e dovrebbero essere i libri di testo nell'era digitale, e qualche piccolo aggiornamento qua e là. Alcune delle mie foto dell'happening tra teatro e pittura dell'artista italoafricano Afran sono attualmente in mostra al Setificio di Como, ma per il momento non prevedo di costruire un catalogo. Per i miei studenti, ma non solo, ricordo il mio libro Sicurezza e salute nel restauro, che avevo dedicato ad Alice alla sua nascita ed era stato uno dei primissimi libri in italiano disponibili sul web. Il portale che lo pubblicava è chiuso da una decina d'anni ed il libro era praticamente dimenticato.
Oscorp Industries
Your Oscorp workstation is now online. Here, you will master the fundamentals of genetics, chemical reactions, and bioengineering under the strict tutelage of Dr. Curtis Connors. His name is almost as legendary as his work... and his work is revolutionary. Your efforts in the animal dynamics lab are crucial to the success of Dr. Connors' latest initiative.
New Chemical Bonding Mini-Game Launched on Oscorp Viral Website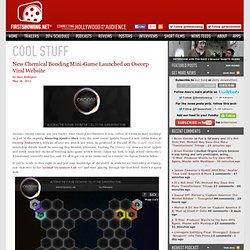 by Alex Billington May 14, 2012 Anxious Oscorp interns, are you ready? Your Oscorp workstation is now online. It's time to start working! As part of the ongoing Amazing Spider-Man viral, the most recent update focused a new online home at Oscorp Industries, with an official site launch last week. As promised at the end of The Lizard viral trail, internship details would be arriving this Monday afternoon.
CHIMICA sperimentale - Esperienze in home-lab: considerazioni di chimica sperimentale e altro
"Alchimie nell'arte" è il titolo di un bellissimo saggio in un volumetto di 235 pagine del prof. Adriano Zecchina che si legge tutto d'un fiato e non lo si vorrebbe finire così presto. La presentazione in quarta di copertina così si conclude: -...questo libro cambierà il vostro modo di guardare ai colori utilizzati nelle opere d'arte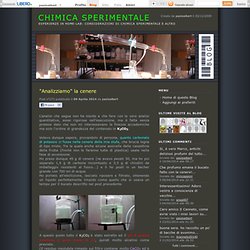 Chemistry: All About You!
ChemEd DL Application: Models 360 | Atomo&Co
le sostanze pure nella vita quotidiana | Chimicare | Atomo&Co
Chemistry - Humor or Humour - Fun Science Sites
Ok, it's acknowledged that cramming for an organic exam isn't fun, but chemists are hilarious! Here is a collection of the funniest and strangest chemistry websites. There are sites that are just 'fun' too. Chemistry JokesChemistry is funny and chemists have a great sense of humor! Do you have a chemistry joke or riddle or are you looking for one? Share your chemistry joke or read jokes submitted by other readers.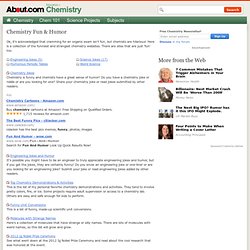 Evidentemente la ricerca sulla vignetta degli alieni non è andata a buon fine! Durante l'estate del 1950 Enrico Fermi, uno dei padri dell'era atomica, insieme ai suoi amici Edward Teller, Emil Konopinski e Herbert York, stavano camminando sotto il sole caldo del Nuovo Messico per recarsi a pranzo nella caffetteria del Laboratorio di Los Alamos. Casualmente quel giorno la conversazione toccò l'argomento dei dischi volanti e secondo Teller, la chiacchierata fu piuttosto breve e superficiale su un argomento solo vagamente correlato ai viaggi nello spazio. Uno di loro aveva da poco visto una vignetta su The New Yorker che ritraeva alieni intenti a rubare bidoni dell'immondizia, e così discussero sul tema dell'ovvietà che i dischi volanti non siano reali.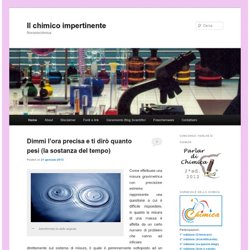 Il chimico impertinente | Nonsolochimica
Chimicare - divulgazione e cultura della chimica | Chimicare - divulgazione e cultura della chimica
Chemistry Teaching and Review Videos and Software for the High School and College Student
To aid educators and students Sponholtz Productions, LLC has created the premier teaching tools that far exceed what is currently available on the market today. By employing the same type of cutting-edge computer modeling used in successful movies such as "Toy Story 2" and "Harry Potter" or in popular video games such as "Halo 3", "Call of Duty", and "Gears of War," our team has produced stunning visuals that readily engage the attention of students while at the same time convey rich graphics in three dimensions of substantive chemical properties that are notoriously difficult for students at the introductory level to visualize. With a thorough treatment of each topic, unprecedented visuals, the availability of student review material, and narrated by award-winning Professor Gordon Gribble (Dartmouth College), these DVDs have been labeled a must have for teachers and students around the globe.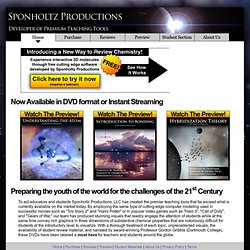 Il chimico impertinente | Nonsolochimica
Physics 2000
The periodic table is a table of the chemical elements in which the elements are arranged by order of atomic number in such a way that the periodic properties (chemical periodicity) of the elements are made clear. The standard form of the table includes periods (usually horizontal in the periodic table) and groups (usually vertical). Elements in groups have some similar properties to each other. There is no one single or best structure for the periodic table but by whatever consensus there is, the form used here is very useful. The periodic table is a masterpiece of organised chemical information. The evolution of chemistry's periodic table into the current form is an astonishing achievement with major contributions from many famous chemists and other eminent scientists.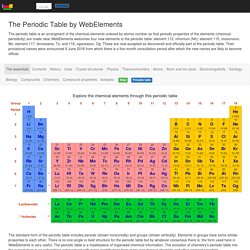 Chemistry
We would like to invite you to suggest other items for inclusion in the chemsoc timeline. All genuine suggestions will be considered and those accepted will be credited to the individual responsible! The events do not have to be chemistry related - just notable discoveries or incidences that are of interest to scientists and the general public.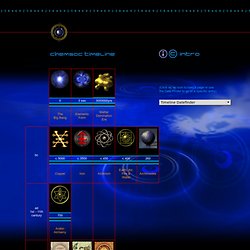 Chemistry Teaching Resources
KATION - Chemical links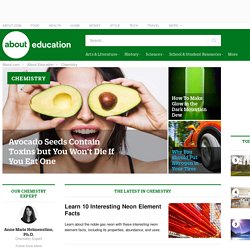 April 20th marks the passing of the man who first brought table sugar to the masses. Before Franz Achard came up with his refinement process, sugar was a luxury item available only to the wealthy. His process removed sucrose from common beets. This provided usable table sugar at such a low price where anyone could afford to keep sugar in their house.
The Molecular Logic Database is designed to provide teachers and students with easy access to our model-based activities. The activities are derived largely, but not entirely, from projects of the Concord Consortium sponsored by the National Science Foundation (NSF). The models are primarily of interactions of atoms and molecules, or rule-based genetics. The model-based activities are presented in a variety of sizes, styles, and degrees of teacher support, but a subset of Stepping Stones (See Overview of Stepping Stones) has been built to provide entries to larger domains.
MOLO - Database
ChemTube3D news - 2014 version uses Javascript and so works on iPads. It is slower but less problematic than Java. Please use latest versions browsers for best results. Please report ANY problems. New Inorganic Chemistry added to support the publication of Inorganic Chemistry 6th edition by Weller et al. (OUP) VSEPR pages and enhanced atomic orbital pages added to support the publication of Chemistry3 2nd edition by Burrows et al.
General, Organic and Biochemistry
Rodomontano indice
ACD/ChemSketch 12 Freeware. ACD continues to release updates to the outstanding Chemsketch freeware. Chemsketch is an all-purpose chemical drawing and graphics software. Use templates or free-hand. Click and draw molecules, ions, stereobonds, text, polygons, arrows, lab aparatus, etc. Automatic calculation of MW and formula.
Molekel Main/Gallery
Didattica della Chimica applicata
Start Page
links
Ex materiale didattico prof. D. Magnanini - Liceo Foscarini
Termodinamica
Home Page Dario Bressanini
Periodic Table of Radii
Minerva. Storia epistemologia didattica della chimica. Cultura scientifica per il cittadino.
PianetaChimica