recipes
Get flash to fully experience Pearltrees
Roasted potatoes are pretty much my life. I've been told that I make one mean batch of roasted potatoes, and so I feel like it's my civic duty to share the recipe with you today. There really isn't anything that crazy that goes into these potatoes but I guess they are pretty much like crack.
Cinnamon Roll Pancakes Updated 9/22/11 to Add: If you're coming here to sample these delicious Cinnamon Roll Pancakes, you just might like the latest recipe that I've posted for Pumpkin Cinnamon Roll Pancakes too. And Gingerbread- Cinnamon Roll Pancakes too. Enjoy! If you've ever thought you needed a reason to eat pancakes, today is the day: National Pancake Day .
yeah, i found it through stumble upon, i don't even go to other people's trees by avocadoes Oct 5
Forget the boxes, the mixes, and don't even think of waiting an hour for macaroni and cheese on a week night. I have the super-fast solution for homemade macaroni and cheese, and it is SO good. I have something of an addiction to macaroni and cheese.
October 18th, 2008 by katie I love this recipe. It is so fast and easy yet so filling and rich.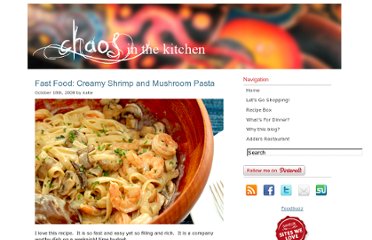 Subway Chicken Orchard Salad is a seasonal menu item at Subway. Last year, I found this wonderful chicken salad too late. I only had it once before it was taken off of the menu. So this year when this chicken salad that is packed with apples, celery, chicken, and cherry infused cranberries, I made a beeline to Subway, and this recipe isn't their top secret anymore. <img class="aligncenter size-full wp-image-11515" title="subway orchard chicken salad" src="http://www.copykat.com/wp-content/uploads/2011/06/subway-orchard-chicken-salad.jpg" alt="chicken salad sandwich" width="640" height="425" />