Twitter
Twitter's Ghost In The Machine
Use Twitter to Find Customers -- Twitter -- TweetDeck -- monitte
Stephen's the ultimate fan but Hugh still bemused by Twitte
Yesterday is the day when Twitter thoroughly beat CNN. Badly beat CNN. Embarrassingly beat CNN. And most other USA-based media too.
The day Twitter kicked CNN's behind & @ev bought m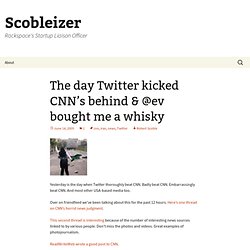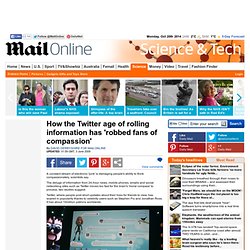 By David Derbyshire UPDATED: 01:59 GMT, 3 June 2009 A constant stream of electronic 'junk' is damaging people's ability to think compassionately, scientists say.
How the Twitter age of rolling information has 'robbed fans
No Contest: Twitter And Facebook Can Both Play A Role In Brandin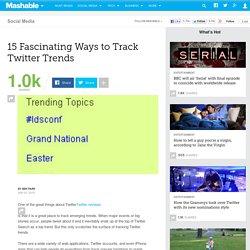 One of the great things about TwitterTwitter reviews is that it is a great place to track emerging trends. When major events or big stories occur, people tweet about it and it inevitably ends up at the top of Twitter Search as a top trend.
Digital Marketing: Using Social Media to Listen to Consumers - A
Twitter in Active Moms Magazine I love when I see businesses who are using social marketing to its fullest potential. I particularly love to see them incorporating their social media marketing into their offline promotions. It is fun to see things I had not yet thought of.
4 Real Offline Uses Of Twitter | Internet Marketing Blog