Twitter
Twitter's Ghost In The Machine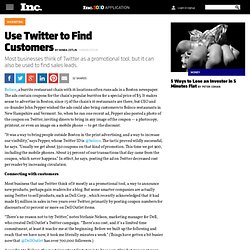 Use Twitter to Find Customers -- Twitter -- TweetDeck -- monitte
Boloco, a burrito restaurant chain with 16 locations often runs ads in a Boston newspaper. The ads contain coupons for the chain's popular burritos for a special price of $3. It makes sense to advertise in Boston, since 13 of the chain's 16 restaurants are there, but CEO and co-founder John Pepper wished the ads could also bring customers to Boloco restaurants in New Hampshire and Vermont. So, when he ran one recent ad, Pepper also posted a photo of the coupon on Twitter, inviting diners to bring in any image of the coupon -- a photocopy, printout, or even an image on a mobile phone -- to get the discount. "It was a way to bring people outside Boston in the print advertising, and a way to increase our visibility," says Pepper, whose Twitter ID is @boloco.
Stephen's the ultimate fan but Hugh still bemused by Twitte
Yesterday is the day when Twitter thoroughly beat CNN. Badly beat CNN. Embarrassingly beat CNN. And most other USA-based media too.
The day Twitter kicked CNN's behind & @ev bought m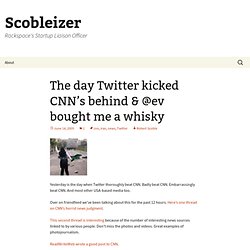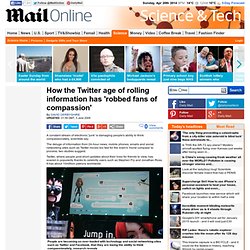 By David Derbyshire Updated: 01:59 GMT, 3 June 2009 A constant stream of electronic 'junk' is damaging people's ability to think compassionately, scientists say. The deluge of information from 24-hour news, mobile phones, emails and social networking sites such as Twitter moves too fast for the brain's 'moral compass' to process, two studies suggest. Twitter, where people post short updates about their lives for friends to view, has soared in popularity thanks to celebrity users such as Stephen Fry and Jonathan Ross. It has about 10million patrons worldwide.
How the Twitter age of rolling information has 'robbed fans
No Contest: Twitter And Facebook Can Both Play A Role In Brandin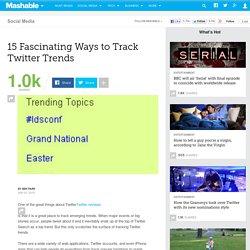 One of the great things about TwitterTwitter reviews is that it is a great place to track emerging trends. When major events or big stories occur, people tweet about it and it inevitably ends up at the top of Twitter Search as a top trend.
Digital Marketing: Using Social Media to Listen to Consumers - A
Twitter in Active Moms Magazine I love when I see businesses who are using social marketing to its fullest potential. I particularly love to see them incorporating their social media marketing into their offline promotions. It is fun to see things I had not yet thought of.
4 Real Offline Uses Of Twitter | Internet Marketing Blog