Le cooking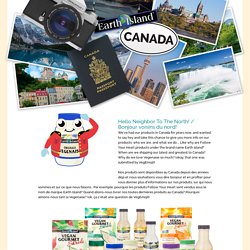 Natural Products Expo West 2014 - Mar 07th -09th Seattle Vegfest - Mar 29th -30th Better Living Show - Mar 29th -30th [instapress userid="fyhproducts" piccount="8"] Share your Instagram photos
Follow Your Heart
This isn't a traditional recipe. This is a quick and dirty (read: easy and yummy) version of a hot soup made with soba noodles topped with deep fried tofu. Putting fried tofu on top of soba noodle soup makes it kitsune soba. Kitsune means fox in Japanese, and folklore says fox spirits are quite fond of fried tofu, hence the name "fox soba." It's delicious. I like recipes that are flexible.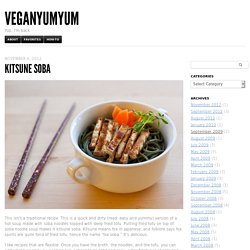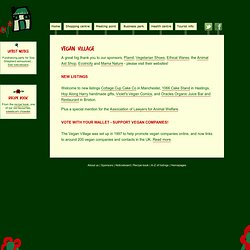 Vegan Village
A great big thank you to our sponsors, Plamil, Vegetarian Shoes, Ethical Wares, the Animal Aid Shop, Ecotricity and Mama Nature - please visit their websites! Welcome to new listings Cottage Cup Cake Co in Manchester, 1066 Cake Stand in Hastings, Hop Along Harry handmade gifts, Violet's Vegan Comics, and Oracles Organic Juice Bar and Restaurant in Brixton. Plus a special mention for the Association of Lawyers for Animal Welfare. Vote with your wallet - support vegan companies! The Vegan Village was set up in 1997 to help promote vegan companies online, and now links to around 200 vegan companies and contacts in the UK.
...World Vegetarian Day - NAVS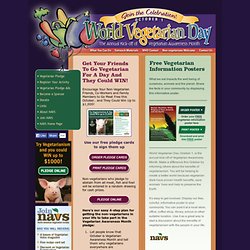 Encourage Your Non-Vegetarian Friends, Co-Workers and Family Members to Go Meat Free this October… and They Could Win Up to $1,000! Use our free pledge cards to sign them up Non-vegetarians who pledge to abstain from all meat, fish and fowl will be entered in a random drawing for cash prizes.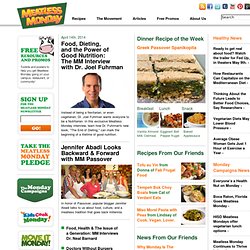 Food, Dieting,and the Power ofGood Nutrition:The MM Interviewwith Dr. Joel Fuhrman Instead of being a flexitarian, or even vegetarian, Dr. Joel Fuhrman wants everyone to be a Nutritarian. In this exclusive Meatless Monday interview, learn how Dr.
Maintained by Jack Norris, Registered Dietitian, President of Vegan Outreach | Contact | Bio Click here to support VeganHealth.org! Staying Healthy on Plant-Based Diets Introduction Nutrients that Need Attention in Vegan and Vegetarian Diets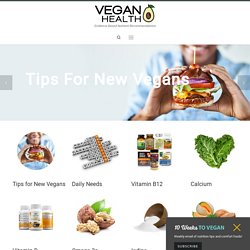 Join The VRG with $35 via our subscription form, and receive the Vegetarian Journal for two years and a copy of Simply Vegan! Support The VRG Help yourself and others. Click here for ways to support this website and The Vegetarian Resource Group. The Vegetarian Journal Online Read the latest articles (PDF):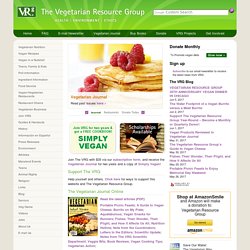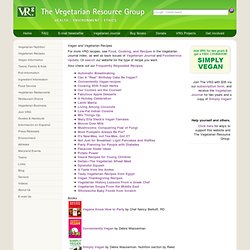 Vegan and Vegetarian Recipes For more VRG recipes, see Food, Cooking, and Recipes in the Vegetarian Journal index, as well as back issues of Vegetarian Journal and Foodservice Update. Or search our website for the type of recipe you want.