Europe
TSR Wiki > Life > Gap Years and Travel > What to Pack Before I left for my trip I must have looked at about 20 websites that listed hundreds of things that you could take on holiday. Here is my recommendation for what to take - with nice pictures to look at!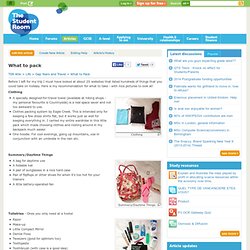 What to Pack
There's no place like Paris, Barcelona or Rome - but Europe has untouched corners that match the big hitters on beauty and charm, and with far fewer tourists. Take the road less travelled with these ten hidden gems of Europe. 1. Burg Satzvey, Germany Whisper it: this fairytale castle is a short ride from touristed Bonn and Cologne but remains off most travellers' radar. Its medieval castle walls, moat and quaint setting will delight even the most jaded visitor.
10 hidden gems of Europe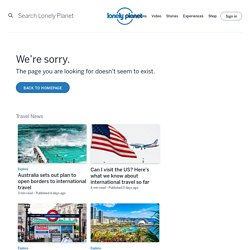 Welcome, Voyager Presents How to See the WorldArt of Travel;European and World Backpacking;On $25 a Day or Less;Read This BookCopyright © John Gregory 2009 Here in 25 chapters, 100,000 words, and 120 illustrations is How to See the World. Written by an independent traveler of 35 countries via eight economical tours, this complete online guide has tips, commentary, and humor for travelers of every kind. It contains no advertising or commercial contracts.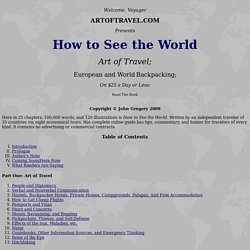 Beyond Castles: 7 Abandoned Wonders of the European Union Article by Urbanist, filed under 7 Wonders Series in the Travel category. (Check out our complete collection of 100+ Abandoned Buildings, Places and Property.) The European Union may appear on the surface to be a unified body but underneath each member country retains a unique and complex history. The rich stories of individual European nations can be read in part through the amazing abandoned buildings found across the continent.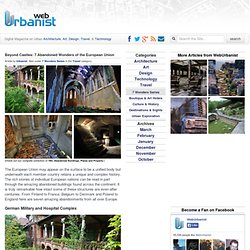 7 Abandoned Wonders of the European Union: From Deserted Castles to Retrofuturistic Factories
Traveling abroad this summer? These helpful phrases will open doors and help you gain immediate acceptance. You don't need to be fluent in the language of the country that you are traveling to, but learning some key phrases makes a great impression. If someone hears that you're trying to speak the language, they will give you their respect and help.