Dokumentumfilmek
Our Next Event! PERSONA NON GRATA: The Death of Free Speech in the Internet Age. Book launch with author Tom Flanagan.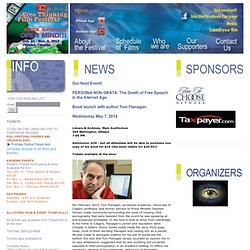 Free Thinking Film Festival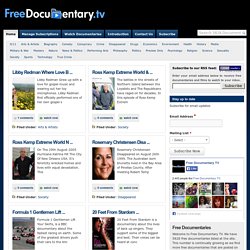 Libby Redman Where Love B ... Libby Redman Grew up with a love for gospel music and wearing out her toy microphones. Libby Redman first officially performed one of her own gospel s Filed Under: Arts & Artists Ross Kemp Extreme World & ...