Misc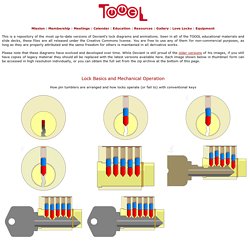 This is a repository of the most up-to-date versions of Deviant's lock diagrams and animations. Seen in all of the TOOOL educational materials and slide decks, these files are all released under the Creative Commons license. You are free to use any of them for non-commercial purposes, as long as they are properly attributed and the same freedom for others is maintained in all derivative works.
The Open Organisation Of Lockpickers :: Meetings
Successful investing can make you rich — or at the very least it is one step towards achieving your financial goals. But being a successful investor requires neither time-travel skills enabling you to purchase Google (GOOG) stock at $80 a pop, nor a crystal ball that will show you the next hot asset class. It simply requires knowledge and perseverance.
In Graphics: What Is a Stock?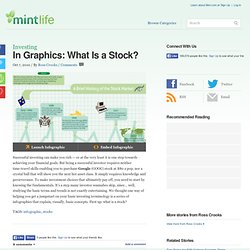 5 Excellent Downloadable eBooks To Teach Yourself Linux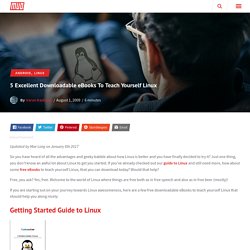 So you have heard of all the advantages and geeky babble about how Linux is better and you have finally decided to try it? Just one thing, you don't know an awful lot about Linux to get you started. If you've already checked out our guide to Linux and still need more, how about some free downloadable ebooks to teach yourself Linux, that you can download today? Would that help? Free – you ask?
There is something special about the tricks and tips people come up with to turn old or useless objects into something fresh and useful. Turning an old gadget or piece of furniture into something completely new is a great way to extend its life, and here are some of our favorite conversions from the last year. Top 10 Ways to Turn Your Retired Gadgetry into the Technology of the Future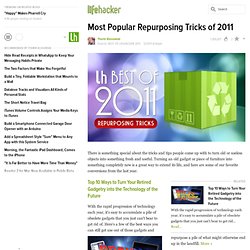 Most Popular Repurposing Tricks of 2011
Various quotations | #222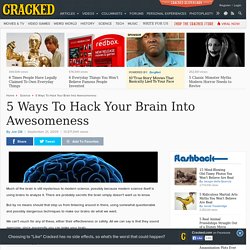 5 Ways To Hack Your Brain Into Awesomeness
Much of the brain is still mysterious to modern science, possibly because modern science itself is using brains to analyze it. There are probably secrets the brain simply doesn't want us to know. But by no means should that stop us from tinkering around in there, using somewhat questionable and possibly dangerous techniques to make our brains do what we want. We can't vouch for any of these, either their effectiveness or safety.