Arty stuff
Catch Up on the last 7 days of ARTE Téléchat 05:06 Today, 5:00 am Mikmac, le micro de Groucha, ne se prive pas d'intervenir. Watch (1 vote) Le club des hommes sirènes 58:02 Today, 12:30 am Des Suédois traversant la crise de la quarantaine montent un groupe de natation synchronisée.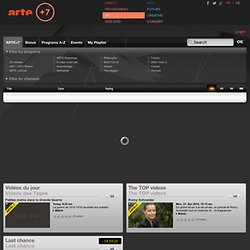 Valère Novarina, en présence de l'auteur
Is there a God? This must be the most popular and most often asked question of all times. Well, I can't help you there, sorry. This post is not about religion, it's about architecture. Not just architecture, but unusual architecture, and to be more exact – unusual churches. I am sure that there are hundreds and thousands of beautiful churches around the world, but only very very few are so odd, that you would definitely take a camera and take a picture.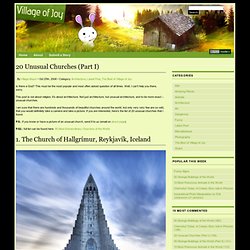 20 Unusual Churches (Part I