Inspiration/design ideas (blogs, too!)
The Ultimate Guide to Tiny Homes 20 Source Lists & Shopper's Guides | Apartment Therapy New York
Inspiration boards are a key research element in the design process for Promise Tangeman Creative. Curating items, picking colors, and choosing elements is a major component to diving into the mindset and theme of a project. And it can sometimes be hard.
WHAT I LOOK FOR IN A BRAND INSPIRATION BOARD | PROMISE TANGEMAN ART & DESIGN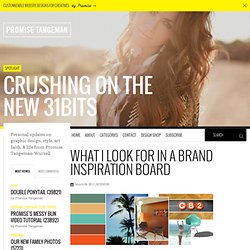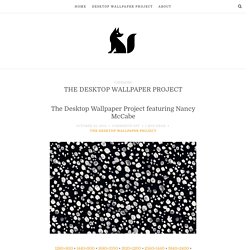 Spring has totally sprung here in LA and we're reaching temperatures between 80º and 90º, aka my heaven. I figured that it was totally fitting then that we feature this incredibly beautiful wallpaper by Jensine Eckwall, which feels to me like spring incarnate. Jensine is a Brooklyn based artist/illustrator who loves to create pieces that are "delicate, nervous, and richly textured illustrations about women, relationships, psychology, and other fun(?) stuff."
MiniCards | Design Customized Mini Business Cards
MiniCards: event cards, name cards, mini business cards, swing tags, gift tags, save the dates, promotional cards and cards to show off your photography or design... MiniCards might be little, but they do pack a mighty punch! With a variety of different uses, it's sometimes tricky to list them all.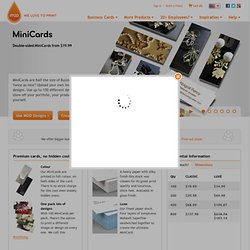 Jan/Feb 2011
Hand Embroidery Network
Jill Bliss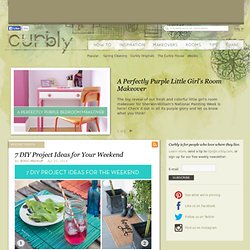 This year we're lucky to be a part of Sherwin-Williams National Painting Week! It's great fun joining a bunch of other awesome bloggers to show off the amazing impact paint has on a home. In the past, we've played it a little safe with our National Painting Week projects, sticking to neutral grays. But this year, our project packed a punch and is anything but safe.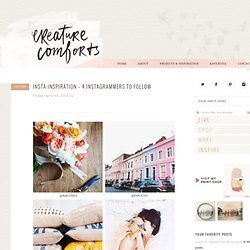 My house is much like a person; in that it is filled with plenty of quirks and faults, but I am determined to love it regardless. That doesn't mean that I can't find ways to improve it however…and the simplest and most dramatic way that I've found to do that is with the magic of paint. After moving in last Spring, I started dreaming of two easy paint-related mini makeovers that I wanted to try. So when Valspar Paint got in touch and asked if I would like to use their paints on any upcoming home paint projects, I jumped at the opportunity.
So You Need A Typeface « Inspiration Lab
So You Need A Typeface I never usually feature my students but I'm going to make an exception, we had such a brilliant critique today that I just want to say "Thank god for passionate students like mine!". You guys rock!! (in spite of our verbal whupping; better to have tried and failed than not to have tried at all). So let's end the week with a student project, an info graphic related to the job we do as graphic designers. Julian did a flowchart of the choices we go through choosing fonts, with a humorous approach.