Ab's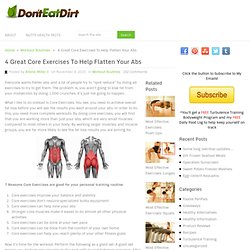 Everyone wants flatter abs, and a lot of people try to "spot reduce" by doing ab exercises to try to get them. The problem is, you aren't going to lose fat from your midsection by doing 1,000 crunches. It's just not going to happen.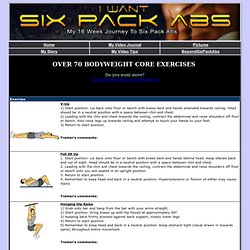 Do you want to see more effective workout routines? Go to http://WorkoutPass.com/fitnessvip What is WorkoutPass exactly? Members will gain access to 43 different fitness websites ranging from sport specific training, to fat loss, to building strength, power, and explosion, all the way to injury prevention if you?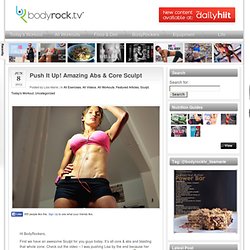 Hi BodyRockers, First we have an awesome Sculpt for you guys today. It's all core & abs and blasting that whole zone.
Fitness Advice, Workout Videos, Health & Fitness | Bodyrock.tv
Problem loading page
Raised side plank Elbow directly beneath shoulderHold body in a straight line and lift upper arm and legHold position for as long as you can Jackknife Lie on your back with arms and legs held just off the floorBring arms and legs up to meet above your stomachLower slowly to start keeping arms and legs straight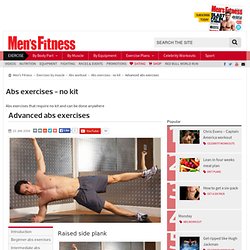 Tummy Toning Exercises - How to Tone Your Stomach