News
Photo by mikedarnell
The Irish Press adopted as German national...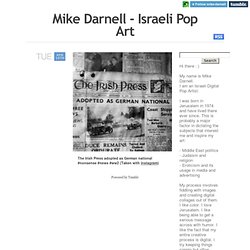 Hi there : ) My name is Mike Darnell. I am an Israeli Digital Pop Artist. I was born in Jerusalem in 1974 and have lived there ever since. This is probably a major factor in dictating the subjects that interest me and inspire my art:
am
World News - Latest Headlines, Top Stories, Breaking Global News - Wall Street Journal - Wsj.com
François Sinzikiramuka, perpetrator (left); Christophe Karorero, survivor. Jean Pierre Karenzi, perpetrator (left); Viviane Nyiramana, survivor. Godefroid Mudaheranwa, perpetrator (left); Evasta Mukanyandwi, survivor. Juvenal Nzabamwita, perpetrator (right); Cansilde Kampundu, survivor. Deogratias Habyarimana, perpetrator (right); Cesarie Mukabutera, survivor. François Ntambara, perpetrator (left); Epiphanie Mukamusoni, survivor.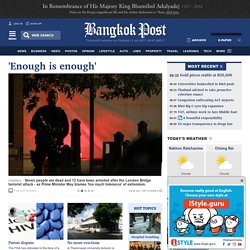 King Prajadhipok MuseumThe museum has exhibits that include personal articles belonging to H....Worlddidac Asia 2011Worlddidac Asia 2011 is an exhibition/event that connects 1,200 intern...Dusit ZooDusit Zoo is located at Khao Din Park in Bangkok next to the Parliamen...Baan SansiriA 24-storey residential condominium in the central business district o...Phuket FantaSeaPhuket FantaSea is a140-acre cultural theme park and show venue locate...Jim Thompson FarmThe Jim Thompson farm tours provides a unique opportunity for visitors...Lom ChoeyThe only provincial eatery to make it to this year's gastronomic top l...Major Cineplex - Sukhumvit - EkamaiMajor Cineplex - Sukhumvit - Ekamai is an 8-screen movie theatre compl...Concordian International SchoolScholarships for students entering G10-G11 IB Programs available now. ...The SukosolEnjoy the festive season with your loved ones in fabulous style at The...Big C Supercenter Presents Disney On Ice!