Ecommerce & Online Marketing Blogs
Best Web Metrics / KPIs for a Small, Medium or Large Sized Business | Online Marketing Key Performance Indicators
How to make your application viral
Marketing a website isn't particularly difficult. It's usually just a matter of knowing what to do, how to do it and having the skills and time to get it done. With that said, marketing a website isn't particularly easy either.
The Best Damn Web Marketing Checklist, Period! - Search Engine G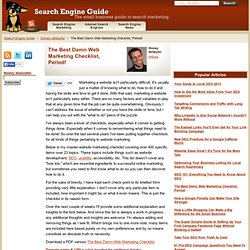 How Google's Panda Update Changed SEO Best Practices Forever - Whiteboard Friday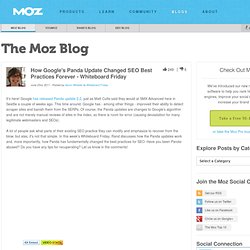 It's here! Google has released Panda update 2.2, just as Matt Cutts said they would at SMX Advanced here in Seattle a couple of weeks ago. This time around, Google has - among other things - improved their ability to detect scraper sites and banish them from the SERPs. Of course, the Panda updates are changes to Google's algorithm and are not merely manual reviews of sites in the index, so there is room for error (causing devastation for many legitimate webmasters and SEOs).
What should be the role of marketing in the semantic web? Should there be any? According to the W3C, the semantic web is about common data formats that make it easy to integrate and combine data from diverse sources.
Marketing in the semantic web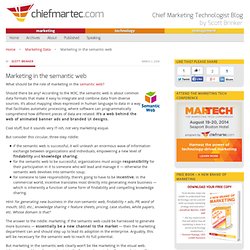 If you read Internet marketing and SEO blogs on a regular basis, you undoubtedly come across posts about free SEO tools quite often.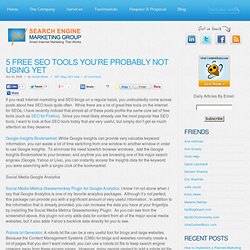 Houston Search Engine Marketing and Optimization Services "
How to Write Magnetic Headlines
10 ways to measure social media success | Blog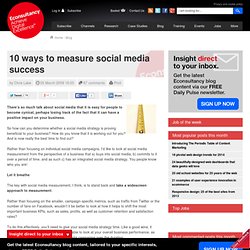 There's so much talk about social media that it is easy for people to become cynical, perhaps losing track of the fact that it can have a positive impact on your business.
Seven Inspirational Site Tweaks Newegg.com Used to Raise Online
Review: 5 free apps that make project management easier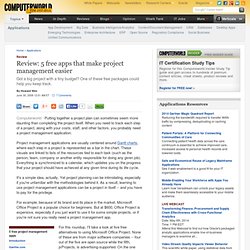 Review By Howard Wen June 30, 2009 12:01 AM ET Computerworld - Putting together a project plan can sometimes seem more daunting than completing the project itself. When you need to track each step of a project, along with your costs, staff, and other factors, you probably need a project management application.
Traffikd
Out with the old, in with the new. One of the "old" ways of thinking that finally kicked the bucket in 2011? That users could get a free ride on Web services with no catch. As Robert Heinlein famously said, there ain't no such thing as a free lunch (TANSTAAFL). This realization isn't new for some, but the realization should finally be kicking in for mainstream users as well.
2011: The Year the Free Ride Died - ReadWriteCloud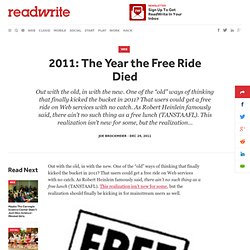 Top Ten Eyetracking Blogs « The Acagamic
Background Information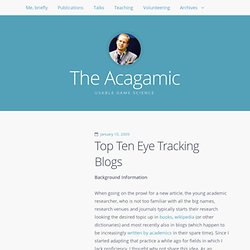 50 Youth Marketing Keywords You Need to Know PART ONE (Graham Br
Retail news discussions and analysis. RetailWire ...Plug in. Fre
Publications - Home of MediaDailyNews, MEDIA and OMMA Magazines
Resources for Online Business Owners
How we made $1 million for SEOmoz—with one landing page and a few emails
Econsultancy | Community of Digital Marketing and Ecommerce Prof
Small Business CRM Resource Centre - Your Free Guide To CRM Help