Templates
Professional Joomla Templates
Clean Creative Joomla Templates | Professional Joomla Template Club | Joomla Bamboo
Joomla Templates, Modules, Extensions - Hot Joomla
Home \ Joomla 230 Items <input type="submit" value="Go" /> Sort Ascending List View Grid View Prev 1 2 3 4 5 … 8 Next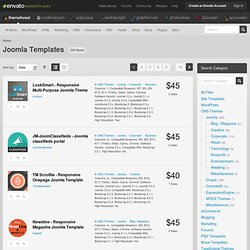 Joomla - CMS Themes
Joomla Template - Tennis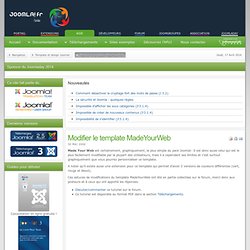 30 Mai 2006 Made Your Web est certainement, graphiquement, le plus simple du pack Joomla!. Il est donc aussi celui qui est le plus facilement modifiable par la plupart des utilisateurs, mais il a cependant ses limites et c'est surtout graphiquement que vous pourrez personnaliser ce template. A noter qu'il existe aussi une extension pour ce template qui permet d'avoir 3 versions de couleurs différentes (vert, rouge et bleue).
Modifier le template MadeYourWeb
Vous avez trouvé le qui vous plait pour votre site mais aimeriez afficher du contenu dans une qui n'a pas été prévue? Aucun problème, dans ce tutoriel nous allons voir avec un cas concret, comment ajouter une nouvelle position à un template . Pour cette exemple, nous allons nous baser sur le template installé par défaut avec . Nous allons tout d'abord afficher les positions déjà définies dans le template. Pour cela il nous suffit de rajouter après notre nom de domaine ce qui pourrait donner : http://www.votrenomdedomaine.com/?tp=1
Ajouter une nouvelle position dans un template Joomla - templates - astuces - Hébergement Joomla, formations Joomla, support Joomla et tutoriels vidéos Joomla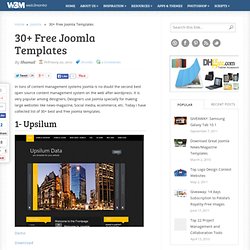 30+ Free Joomla Templates | Free Resources for Designers & Developers
In tons of content management systems joomla is no doubt the second best open source content management system on the web after wordpress. It is very popular among designers, Designers use joomla specially for making large websites like news-magazine, Social media, ecommerce, etc. Today i have collected list of 30+ best and free joomla templates. 1- Upsilum
Personnaliser joomla, Personnaliser template joomla, Personnaliser wordpress, Personnaliser template wordpress | Waxoo.fr
Jamba Template Demo - Changing The Header
Joomla Template Builder | Build your own Joomla templates!
Template Joomla | I Wanna Click
Création site internet Joomla - Bordeaux - Akyweb - Site vitrine, ecommerce, évènementiel et communautaire de qualité professionnelle. - Comment créer un template Joomla 1.5