Arquitectura y diseño
Architecture
Living in DesignLand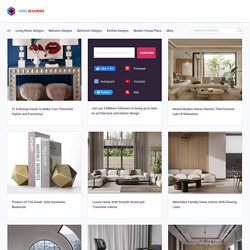 Bathroom Vanity Ideas A great selection of bathroom vanity unit storage and organization ideas to conceal jewelry, makeup and clutter. Outdoor Dining Furniture Ideas Get ready for finer weather by brushing up trends in outdoor furniture, including resin wicker chairs, teak finish tables and wrou... Modern Villa With Pool
Interior Design Ideas, Interior Designs, Home Design Ideas, Room Design Ideas, Interior Design, Interior Decorating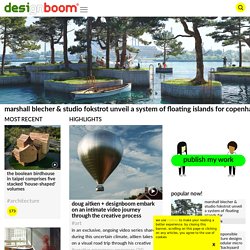 since 1999 home of design culture, leading independent publication for design, architecture, art, photography and graphics
apr 04, 2014 WATCH: naoto fukasawa elaborates on the company's attention to craftsmanship, and his own approach to » 0 shares last week designboom attended the inaugural mextropoli architecture festival in mexico city.
Home Design Ideas | Decorating | Gardening - Online home interior design magazine. Provide home design, house design, house decorating, modern home plans, interior design, contemporary room space design, such as living room, kitchen, bedroom design, bathr
Archinect | Connecting Architects Since 1997
Screen/Print #11: OASE's "Building Atmosphere" 7 days 2 "Building Tomorrow" Exhibit 5 mins The Architectural League NY - First Friday...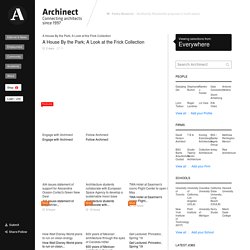 Beautiful Life - design news, beautiful art and luxury lifestyle
ARTKITECTORIALIST
Architonic | architecture and design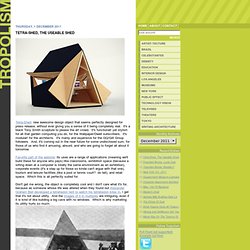 Qualifying for most hilarious licensing deal of the month, The Guggenheim Museum in New York is licensing paint colors. It's a natural, from a focus group viewpoint. Think about it.
Tropolism
AMNP
We can only wish. Yesterday a coworker sent me a link to this New York Observer article describing mayor Bloomber's desire for 10 additional buildings by Frank Gehry by the end of his term. Bloomberg is out of office in two years. By the mayor's own estimation, that means Gehry has 70 days to crank out each project – which we know isn't really how things work, but is still a crazy thing to think about.