Web - research and ideas
Should I Build a Website?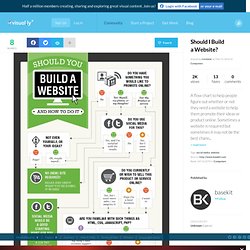 Thank you for subscribing.
Specifications are an effective way to document, communicate, and achieve agreement on a design. Axure RP generates specifications in Microsoft Word's DOCX format which has been the default format for Word since Word 2007.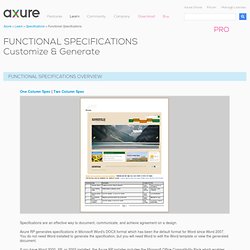 Functional Specifications
It's usual to see graphic designers having problems while trying to explain their customers the main idea of the project that they want to develop, this happens often because graphic and web designers are getting used to draw everything straight in the computer, without a previous hand drawn sketch.
Wireframe and mockup tools, best examples
Functional Spec Tutorial :: What and Why
7 Killer Tips to Creating a Website Specification Document to Support Your Search Engine Marketing Efforts - ROI Factor Blog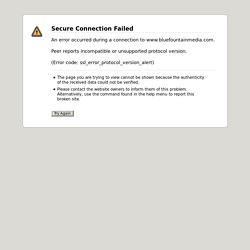 Any experienced architect will tell you only a foolish person would build a house without first putting some specs down on paper.
A Better User Experience - Web usability, user-testing, UX philosophy, UX basics, and a weekly usability podcast too!
Creative Futures
10 Beautiful Sketches for Website Prototypes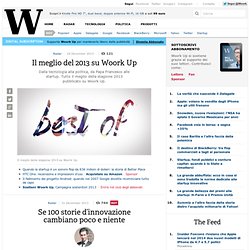 When you start designing a new website it's very useful to sketch out a first idea of page layout using paper and stencil. This approach help you define easily a working draft of the final version of your website.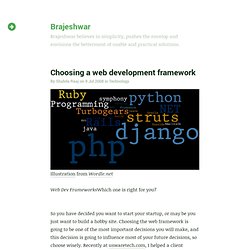 Illustration from Wordle.net Web Dev FrameworksWhich one is right for you?
Choosing a web development framework | Brajeshwar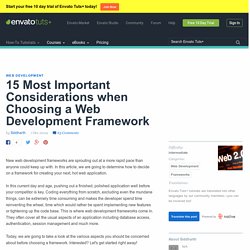 15 Most Important Considerations when Choosing a Web Development Framework
New web development frameworks are sprouting out at a more rapid pace than anyone could keep up with. In this article, we are going to determine how to decide on a framework for creating your next, hot web application. In this current day and age, pushing out a finished, polished application well before your competitor is key.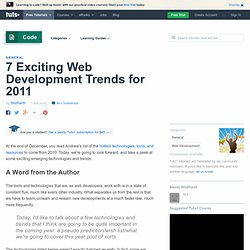 At the end of December, you read Andrew's list of the hottest technologies, tools, and resources to come from 2010.
7 Exciting Web Development Trends for 2011
Visualizing Online Social Networks | Online Network visualization | Visualizing Social Bookmarks 2009
Visualizing Online Social Networks Social network analysis is a system of mapping how individuals are related to each other and how they form connections around certain institutions or ideas.