Cooking
Recipes for flourless chocolate cookies have been catching my eye for a while now, and since they seemed similar to the extremely popular flourless peanut butter cookies (both are simply peanut butter or cocoa, egg whites, sugar, and vanilla) I had very high hopes for the outcome. But I found, batch after batch, that the cookies - although texturally were as promised with crispy, chewy exteriors and gooey fudgy interiors - tasted too much like plain cocoa to me. It was definitely deeply chocolately.. but seemed to be missing something taste-wise.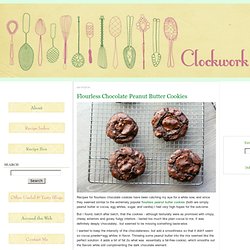 Clockwork Lemon
Okay, so this isn't really a hard sell. I mean let's face it … cake dressed up as cute baby carrots is way more fun than the real vegetable version, right?! I think so. But, I guess I could start drawing faces on raw carrots to make me want to eat them more. Maybe. One day.
Rainbow Cupcake Cones for Easter
Rainbow Cupcake Cones for Easter -Deliciously cool and stylish. Perfect for your Easter gathering or picnic. This is going to be a super short post, being that I just did a rainbow buttercream post.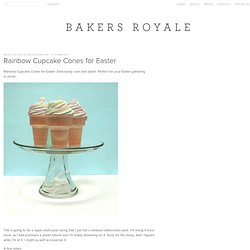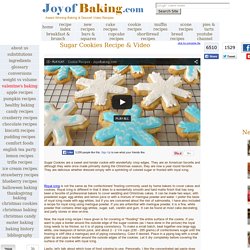 Sugar Cookies Recipe With Picture
For Sugar Cookies: In a separate bowl whisk together the flour, salt, and baking soda. In the bowl of your electric mixer (or with a hand mixer), beat the butter and sugar until light and fluffy (about 3 minutes). Add the eggs and vanilla extract and beat until combined.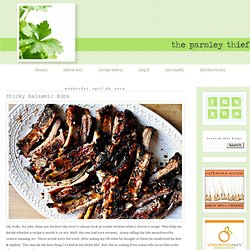 OK, Folks. No joke, these are the best ribs ever!! I always look at reader reviews when I choose a recipe.
Well, if you like cinnamon rolls, you should try to bake these buns instead. They were really, really good! I actually prefer them than the cinnamon rolls. This is yet another great recipe from Tessa Kiros. In fact, I'm going to bake them again, like today! Cinnamon And Cardamom Buns
Cinnamon And Cardamom Buns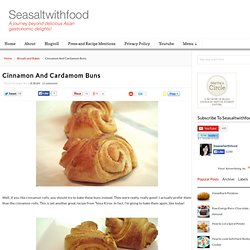 Back Monday It's Holy Week and there's lots to do: services to attend, prayers to say, stuff to bake, plastic eggs to fill with candy. But Easter or no, it promises to be a lovely spring weekend here in the hemisphere…I hope you have a splendid one!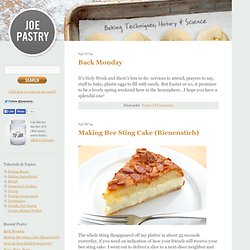 Contact Us Privacy Policy Joyofbaking On Twitter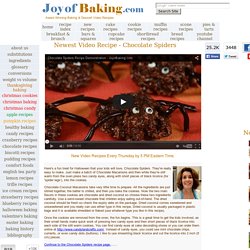 Shortbread Tarts w/Cream Filling Recipe With Picture - Joyofbaki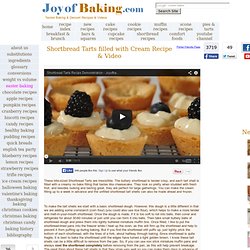 Cream Cheese Filling: In your food processor or electric mixer, beat the cream cheese until creamy and smooth. Add the condensed milk, lemon juice, lemon zest, and vanilla and process just until smooth. (Do not over process or the filling will be too runny.) Transfer the filling to a bowl, cover, and refrigerate for 6-8 hours, or preferably overnight. Can be covered and stored in the refrigerator for about a week. Shortbread Tarts: Lightly butter, or spray with a nonstick vegetable spray, 36 miniature muffin tins (approximately 2 inch (5 cm) in diameter).
This week, Ree's in Orlando, ditching the boots for a pair of flip flops. Right now, she's either lost in Wally World, hiding in the bathroom, or clutching the bars of some insane ride and crying for her mommy. So we have another special guest filling in for this week's Tasty Recipe post! Today, missamy takes over with a decadent chocolate dessert that looks almost too good to be true. If you remember Amy from her feature some months back, then you know you're in for a wild and delicious ride.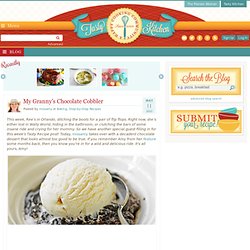 Read10 Commandments of Pierre Herme (French) Cooking Family-Style With Chef Greg Marchand The 15 Year Old Chef How Iñaki Aizpitarte Does Lunch at Home - his restaurant, Le Chateaubriand, is where I've had one of my most memorable meals in Paris.
Warp Pipe (Super Mario Bros. Cocktail
Warp Pipe (Super Mario Bros. Cocktail) Ingredients:3/4 shot Blue Curacao1/2 bottle Mike's Hard Limeade1/2 shot Bols Melon1/2 Lime (cut into wedges) Directions: Cut your half a lime into four wedges.
This lovely dessert from Williams Sonoma just screamed Spring to me. Along with the Coconut Ice Cream, it was a perfect way to finish Easter dinner. As I was making it, I wasn't sure if it wasn't going to be a hit or a miss. I was tasting as I went and it was quite bland at first. I ended up using quite a bit more lemon juice and sugar than the recipe calls for but it was indeed a hit. Such a hit that by the time I went in the kitchen to set up a shot of the finished product, it was gone!
Lemon Mousse — Our Life In The Kitchen
Vanilla Cupcakes Recipe : Food Network Kitchens
Directions Preheat oven to 350 degrees F. Line two 12-cup cupcake tins with paper liners. (To avoid cupcakes sticking if they overflow slightly, lightly spray the tops of the pans.) Put tins on a baking sheet.
Here it comes the little round and sweet thing I promised you earlier. A way to bring a personal touch when serving coffee. Or wrapped in a favor box, to please someone you care – and you don't have to wait for the end of the year for that !
Pure Gourmandise « At Down Under
drunken watermelon on tap
Favorite recipes