Cooking
Another year, another birthday. I'm lucky in that I share the same birthday as my lovely friend Rachele which means we get double the celebration and have an excuse to throw a birthday party with double the guests, food, and (most importantly) cake. Last year we made a big batch of cupcakes but this year I wanted to take the time to design and decorate us a themed cake.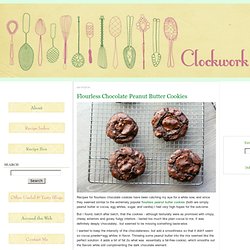 Clockwork Lemon
Rainbow Cupcake Cones for Easter
Rainbow Cupcake Cones for Easter -Deliciously cool and stylish. Perfect for your Easter gathering or picnic. This is going to be a super short post, being that I just did a rainbow buttercream post.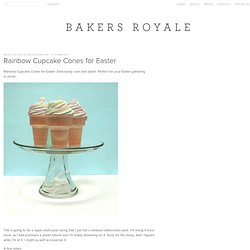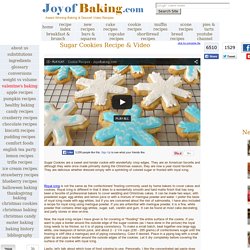 Sugar Cookies Recipe With Picture
For Sugar Cookies: In a separate bowl whisk together the flour, salt, and baking soda. In the bowl of your electric mixer (or with a hand mixer), beat the butter and sugar until light and fluffy (about 3 minutes). Add the eggs and vanilla extract and beat until combined.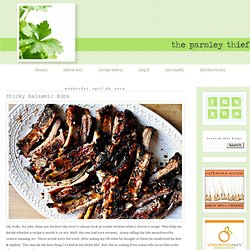 OK, Folks. No joke, these are the best ribs ever!! I always look at reader reviews when I choose a recipe.
Well, if you like cinnamon rolls, you should try to bake these buns instead. They were really, really good!
Cinnamon And Cardamom Buns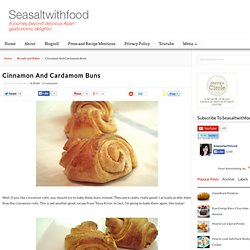 Yummy! I'd love to have a bite at those any day. by timotejkov Jul 25
Shortbread Tarts w/Cream Filling Recipe With Picture - Joyofbaki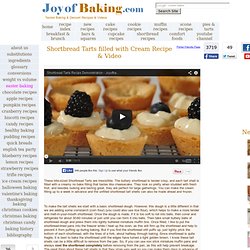 Cream Cheese Filling : In your food processor or electric mixer, beat the cream cheese until creamy and smooth. Add the condensed milk, lemon juice, lemon zest, and vanilla and process just until smooth.
This week, Ree's in Orlando, ditching the boots for a pair of flip flops.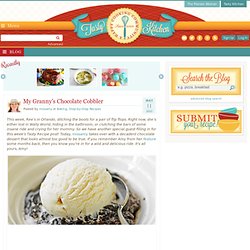 Warp Pipe (Super Mario Bros. Cocktail
Warp Pipe (Super Mario Bros.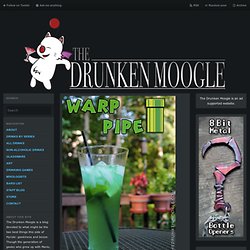 This lovely dessert from Williams Sonoma just screamed Spring to me. Along with the Coconut Ice Cream, it was a perfect way to finish Easter dinner.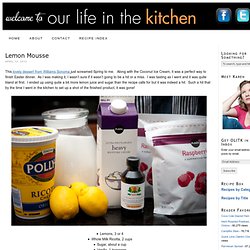 Lemon Mousse — Our Life In The Kitchen
Vanilla Cupcakes Recipe : Food Network Kitchens
Ingredients 2 2/3 cups sugar 1 cup (2 sticks) unsalted butter, cut into 1-inch pieces 2 large eggs 2 large egg yolks 2/3 cup milk 2/3 cup water 2 1/2 teaspoons pure vanilla extract 2 2/3 cups all-purpose flour 1 1/3 cups cake flour 4 teaspoons baking powder 1/2 teaspoon fine salt Fluff Frosting, recipe follows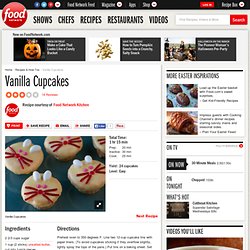 Here it comes the little round and sweet thing I promised you earlier. A way to bring a personal touch when serving coffee. Or wrapped in a favor box, to please someone you care – and you don't have to wait for the end of the year for that !
Pure Gourmandise « At Down Under
drunken watermelon on tap
I know what you're thinking: "What if I attached a faucet to a watermelon and filled it with spiked watermelon juice so party guests could serve themselves right from the melon?"
Prepare an Egg There's certainly no shortage of ways to cook this ultimate breakfast staple and they're all listed here. Boil 'em, scramble 'em, you name it.
Whole Wheat Black Olive Paste Focaccia
Favorite recipes