Photoshop
Author: Tyler Jordan
Create a Night Sky - Photoshop Tutorials - CSS Creme
How to Create an Illustrative Web Design in Photoshop
In this web design tutorial, you'll learn how to create a professional web design with an illustrated "vector" header in Photoshop. You'll see many techniques here including how to draw using the Pen Tool and a excellent type treatment using layer styles.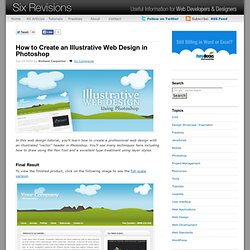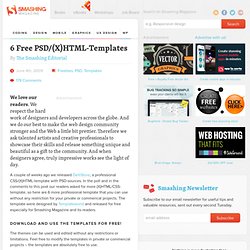 6 Free PSD/(X)HTML-Templates | Freebies
Advertisement We love our readers. We respect the hard work of designers and developers across the globe.
Tutorial Magazine - 33 Best Photoshop Tutorials of April 2009
Sewing a Fabric Badge in Photoshop | 10Steps.SG - Photoshop Tuto
In this tutorial I will show you how I created the Girl in Tempo Image. Tempo in this case is the new version of Pixelmator, which I've been beta testing for a few weeks.
Girl in Tempo Tutorial - 1 Copy Pixelmator Giveway | Abduzeedo -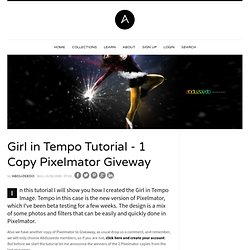 Advertisement When it comes to graphic design, Adobe Photoshop is usually the first option to consider.