Social Bookmarking Utilities
Search over 550 popular social networks, over 150 domain names, and the entire USPTO Trademark Database to instantly secure your brand on the internet. KnowEm allows you to check for the use of your brand, product, personal name or username instantly on over 550 popular and emerging social media websites. Grab your name and secure your brand before someone else does. Learn more KnowEm for the Enterprise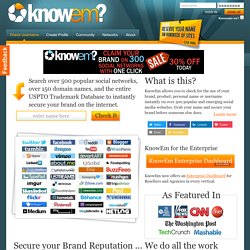 TidySongs | Add Album Art, Remove iTunes Duplicates, Fix Misspel
There's a new YouTube experiment that changes the video player's size, depending on the browser window's size. When resizing Chrome's window, YouTube switches from 360p to 480p and to 720p, while the player gets bigger. Here's the same video in a larger player (480p) and an almost fullscreen player (720p) on a 1080p display: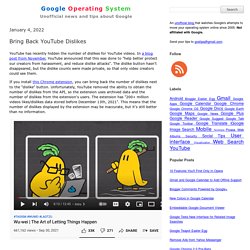 TuneUp Tour | Clean - Fix MP3 ID3 tags
Don't Miss the Next Book from Your Favorite Author! AuthorTracker is a service provided by HarperCollins Publishers that helps you stay on top of the latest news about your favorite authors. As an AuthorTracker subscriber, you'll be among the first to know about new books, events, and special promotions—with e-mail messages tailored to your author preferences. Other benefits of being an AuthorTracker subscriber might include: periodic messages from the author(s) you select and alerts when special material is made available, such as early excerpts that you can read online for free in Browse Inside.
AuthorTracker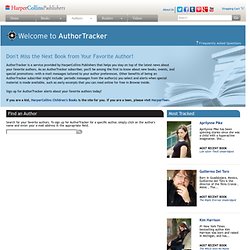 Your app for TV, Movies & Sports Discover what to watch, share what you're watching with friends and fans, and get great updates from your favorite shows. Discover Find the best TV, movies and sports with a guide that knows what you like, what your friends are watching, and what's popular. Share Share what you're watching, chat with other fans, and connect with celebrities.