Free Books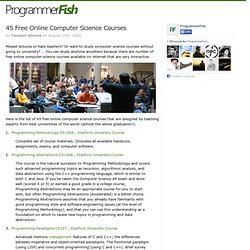 Missed lectures or hate teachers? Or want to study computer science courses without going to university? … You can study anytime anywhere because there are number of free online computer science courses available on internet that are very interactive.
About Open Books O'Reilly has published a number of Open Books--books with various forms of "open" copyright--over the years. The reasons for "opening" copyright, as well as the specific license agreements under which they are opened, are as varied as our authors.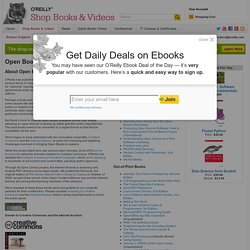 Individuals wanting to learn about the Linux operating system have a large selection of books to choose from.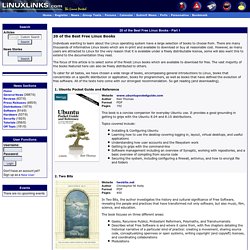 20 of the Best Free Linux Books - Part 1
12 open source books you should read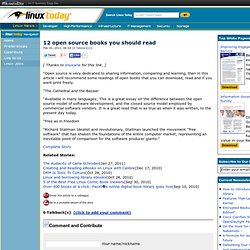 Feb 02, 2011, 06:04 (0 Talkback[s]) [ Thanks to linuxaria for this link. ] "Open source is very dedicated to sharing information, comparing and learning, then in this article i will recommend some readings of open books that you can download, read and if you want print freely. "The Cathedral and the Bazaar"Available in many languages; This is a great essay on the difference between the open source model of software development, and the closed source model employed by commercial software vendors.