Random
Mimelet - Kids Games at Miniclip
How Many Goats? What will your dowry be?
Karotz Smart Rabbit Review | Unbiased Computer Hardware Reviews - ThinkComputers.org
If you take a look at the Karotz Smart Rabbit it is cute, quirky and would look good on just about any desk. But what is the Karotz? And is it really useful?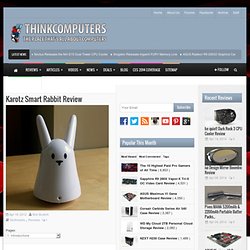 Zibits Dinc Mini R/C Robot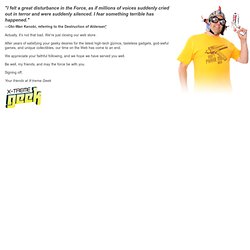 Ball of Whacks - magnetic creativity tool | Edmund Scientific
"I felt a great disturbance in the Force, as if millions of voices suddenly cried out in terror and were suddenly silenced. I fear something terrible has happened." ―Obi-Wan Kenobi, referring to the Destruction of Alderaan * Actually, it's not that bad.
WowWee Alive White Tiger Cub
Little Inu Interactive Pet Dinosaur
Little Inu Ti Leaf
Little Inu Glow Egg with Preemie
Word Machine | Word Games
Word Machine - if you are looking for word games that have nice graphics, one that steps up the challenge after every level, one that will keep the linguist in you fumbling for words, this is the game you are looking for! At every level, you need to find 3 words that start with the beginning letter. This is provided by the way.
The collaboration between Tecmo Koei Games and Namco Bandai Games announced One Piece: Pirate Warriors will be exclusively available as a digital title on the PlayStation Network for the PlayStation 3 in America & Europe in November 2012.
One Piece: Pirate Warriors Announced For The West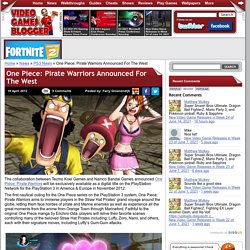 Handwriting to Word the easy way
It depends on how artistic you are but often a little drawing can speak a thousand words. Usually that means drawing it onto a piece of paper, scanning it and embedding it into a Word document or hopelessly trying to doodle something with your mouse.
Randomness!
Second Best Optical Illusion EVER? Body Paint Tiger Optical Illusion - Craig Tracy 1 – Mighty Optical Illusions
animoto Stores, Coupons, and Product Search Results - Ebates.com
Home & Office
Fantasy Wallpaper – Free Fantasy Desktop Wallpapers
・Robots A-Z
• Robots A-Z There are currently 527 robots listed alphabetically here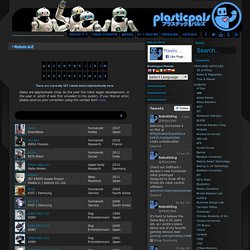 I'm watching it
Stop-motion graffiti animation: "Big Bang Big Boom"
Office Toys, Stress Balls & Desktop Toys - Office Playground
A More Humane Audio Headset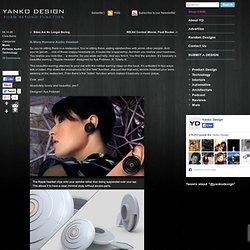 Ripple Headset by Ilya Fridman
'The unique shape serves several purposes.
15 Cool And Creative Headphones
If you are tired of wearing your plain headphones or earpieces everyday ,take a look at some of these cool and original designs. Then, decide whether you like these ones better than your own. I've searched high and low for the most cool and creative designs around so I really hope you enjoy reading this article !
The 8 Most Cool Headphones of 2011! Cool Quirks Gadgets and Gifts for Men | Cool Quirks Gadgets and Gifts for Men
Geeky Gadgets - Gadgets, Geek Gadgets, Cool Gadgets, Technology News - Page 2
REDesign Exit Door by Chen Guan-Yuan
Exit Made Easy
10 Most Beautiful Geological Wonders
Our planet has some beautiful natural creations which are so amazing that its very hard to some-up everything in this post.