Funny
Excerpts from a Dog and a Cat Diary…
Excerpts from a Dog's Diary… 8:00 am – Dog food! My favorite thing! 9:30 am – A car ride!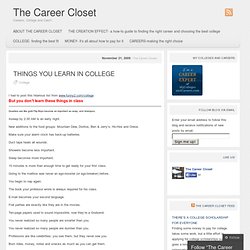 I had to post this hilarious list from www.funny2.com/collegeBut you don't learn these things in class Quarters are like gold.Flip-flops become as important as soap, and shampoo. Asleep by 2:30 AM is an early night. New additions to the food groups: Mountain Dew, Doritos, Ben & Jerry's, Ho-Hos and Oreos. Make sure your alarm clock has back-up batteries.
Watch Important Things with Demetri Martin Online - Full Episodes of Important Things with Demetri Martin
SilentReaper's deviantART Gallery
POKEMON IN REAL LIFE 2!
How To Speak English
My American Accent
BEST DANCE CREW
BEST CREW vs POREOTICS
BEST CREW - The Audition
SMOSH - POKEMON THEME SONG
Pokemon Theme Song REVENGE!
Stupid Answers
10 Best Crazy Texts From Parents!: Pics, Videos, Links, News
Mommy's nose is both scary... and funny