Tutorials/tricks
How To Print On Fabric Using Freezer Paper
~ please read all instructions before you begin ~ 1. Cut a piece of fabric so it's the same size as a piece of paper. – 8.5" x 11"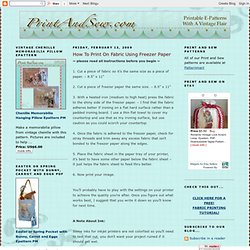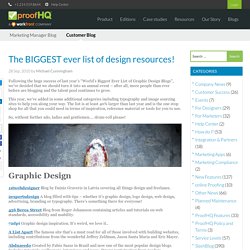 Following the huge success of last year's "World's Biggest Ever List of Graphic Design Blogs", we've decided that we should turn it into an annual event – after all, more people than ever before are blogging and the talent pool continues to grow. This year, we've added in some additional categories including typography and image sourcing sites to help you along your way. The list is at least 40% larger than last year and is the one stop shop for all that you could need in terms of inspiration, reference material or tools for you to use.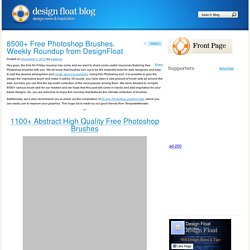 Hey guys, the time for Friday roundup has come and we want to share some useful resources featuring free Photoshop brushes with you.
It seems that text effects have become extremely popular over the last years. Thanks to the new advanced tools and commands Adobe is adding to Photoshop in each new release, users can create more complex typography artworks instead of the dull and boring headlines of the past. Just take a look at these 25 incredible text effects and you will see what I mean. 25 Mind Blowing Photoshop Text Effects Tutorials Folded Paper Text Effect Lighting Shutter Text Effect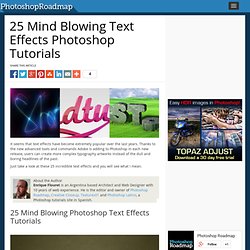 DesignWoop welcomes this guest post by Tomas Laurinavicius.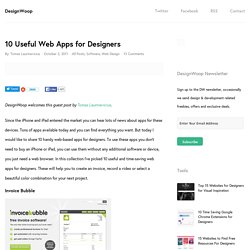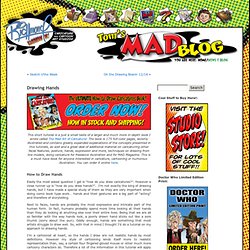 This short tutorial is a just a small taste of a larger and much more in-depth book I wrote called The Mad Art of Caricature!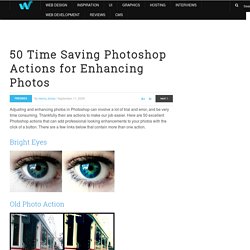 Adjusting and enhancing photos in Photoshop can involve a lot of trial and error, and be very time consuming.