Tutorials/tricks
How To Print On Fabric Using Freezer Paper
~ please read all instructions before you begin ~ 1. Cut a piece of fabric so it's the same size as a piece of paper. – 8.5" x 11"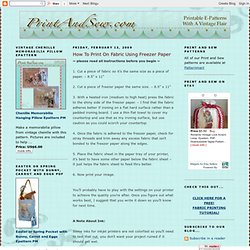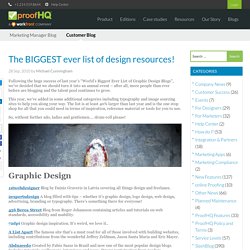 Following the huge success of last year's "World's Biggest Ever List of Graphic Design Blogs", we've decided that we should turn it into an annual event – after all, more people than ever before are blogging and the talent pool continues to grow. This year, we've added in some additional categories including typography and image sourcing sites to help you along your way. The list is at least 40% larger than last year and is the one stop shop for all that you could need in terms of inspiration, reference material or tools for you to use.
Available: diffuse, bump, normal, displacement 1600x1504 ... Grass – seamless texture Grass seamless, Nature Available: diffuse, normal, bump, displacement 1600x1538 ... Available: diffuse, normal, bump, displacement 1000x789 ...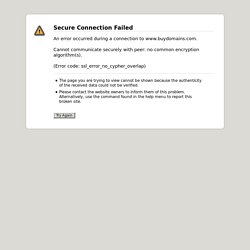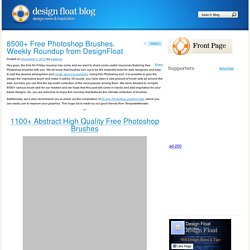 Hey guys, the time for Friday roundup has come and we want to share some useful resources featuring free Photoshop brushes with you. We all know that brushes turn out to be the essential tools for web designers and help to add the desired atmosphere to the websites. Using this Photoshop tool, it is possible to give the design the impressive touch and make it catchy. Of course, you have seen a vast amount of brush sets all around the web, but here you can find the top-notch collection of the most popular among them. We have decided to compile 8500+ various brush sets for our readers and we hope that this post will come in handy and add inspiration for your future designs.
DesignWoop welcomes this guest post by Tomas Laurinavicius. Since the iPhone and iPad entered the market you can hear lots of news about apps for these devices. Tons of apps available today and you can find everything you want. But today I would like to share 10 handy web-based apps for designers. To use these apps you don't need to buy an iPhone or iPad, you can use them without any additional software or device, you just need a web browser.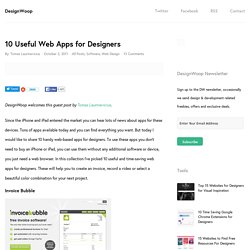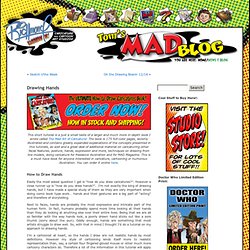 This short tutorial is a just a small taste of a larger and much more in-depth book I wrote called The Mad Art of Caricature! The book is 175 full-color pages, lavishly illustrated and contains greatly expanded explanations of the concepts presented in this tutorials, as well and a great deal of additional material on caricaturing other facial features, posture, hands, expression and more, techniques on drawing from live models, doing caricature for freelance illustration and for MAD Magazine. This is a must have book for anyone interested in caricature, cartooning or humorous illustration. You can order it online here. How to Draw Hands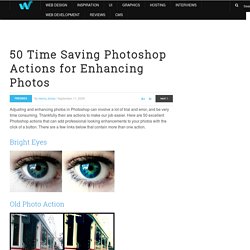 Adjusting and enhancing photos in Photoshop can involve a lot of trial and error, and be very time consuming. Thankfully their are actions to make our job easier. Here are 50 excellent Photoshop actions that can add professional looking enhancements to your photos with the click of a button. There are a few links below that contain more than one action.