Peace and love
Leslie Poston is a writer, social media guide and tech junkie, as well as the founder of Uptown Uncorked . This is part of her Real World Change 2.0 series. If you've been watching the web the last few weeks, especially Twitter , you've seen a rapid rise in a new trend: microfunding for charities and causes.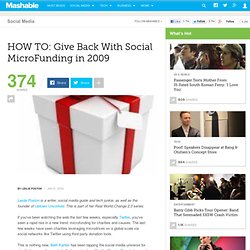 HOW TO: Give Back With Social MicroFunding in 2009
Jump to Content or Main Navigation Peace Corps Generous River: Growing Rice in Sub-Saharan Africa By ROSE VELMA LINDGREN
Generous River: Growing Rice in Sub-Saharan Africa | Volunteer Stories | Food Security | What Do Volunteers Do? | Learn About Volunteering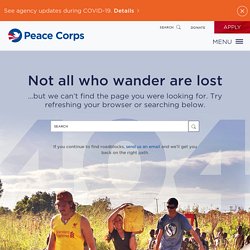 How accurate is the decoder?
The voluntary gas tax is a self-imposed and self-collected tax established by a group of Davisites.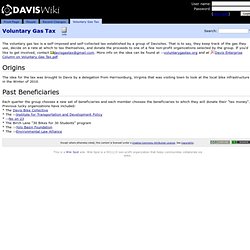 Voluntary Gas Tax
Gifts for Under $25 - Unique Gift Ideas for Under $25 :: Oxfam America Unwrapped
Oxfam America is a member of the international confederation Oxfam, 17 organizations working together in 94 countries.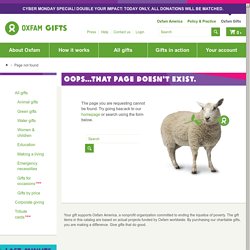 Be the Change
Peace Corps Journals