Music
For reasons inexplicable, a "Today I Learned" thread on Reddit has turned into a treatise on how to make Google Translate beatbox for you, among other things. It must have taken some intense experimentation for Redditor Harrichr to get here but he somehow stumbled upon the following combination of steps. 1) Go to Google Translate 2) Set the translator to translate German to German 3) Copy + paste the following into the translate box: pv zk pv pv zk pv zk kz zk pv pv pv zk pv zk zk pzk pzk pvzkpkzvpvzk kkkkkk bsch 4) Click "listen" 5) Be amazed Since the original post both the thread and meme have expanded into slight tweaks and variations, including Technocopter, Helicopter and Dubstep.
How To Turn Google Translate Into Google Beatbox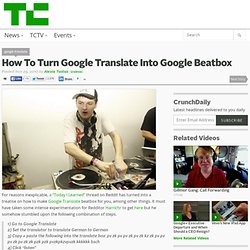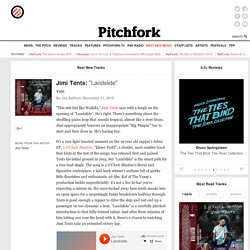 "Probably won't make no money off this, oh well," Beyoncé shrugs on her new album's moody, amorphous second track, "Haunted." And I say this with the requisite curtsy to the Queen, but: bullshit. True, in both content and form, Beyoncé is a risk—an emotionally candid, unconventionally structured experimental pop record that was released digital-only with absolutely no promotion—but we know now that she is going to make a little bit of money off this.
Best New Tracks | Pitchfork