Webcomics
The Globfather, Part Three
The Night Of A Thousand Hours: Wayrest Chapel (In the adventure proper, there's a werewolf or two. In another of my awesome, helpful notes, there is a single two-word line that says Cur's Wort which is a plant Nature checks reveal to be considered protection against the creatures. But this dude is a bad-ass, and one of the ways you can tell is that he doesn't care.) "The church itself is lit within by a combination of torches, red candles, and glowing orbs of unknown manufacture.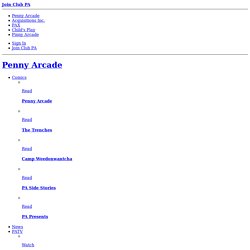 xkcd
Can't make it to India Comic Con… by derek on 02.04.2014 We're bummed to announce that we won't be able to make it to India comic con. There were some last-minute visa issues we had that, even with the help from the AMAZING team at India Comic Con, we weren't able to fix in time. We're sorry to disappoint everyone looking to go. Look who's coming back for Xmas!
Explosm.net - Cyanide & Happiness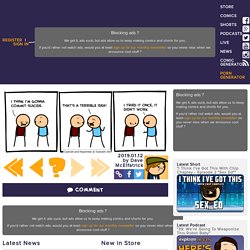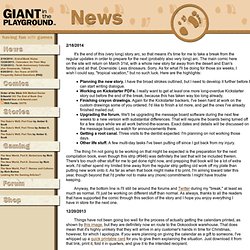 It's the end of this (very long) story arc, so that means it's time for me to take a break from the regular updates in order to prepare for the next (probably also very long) arc. The main comic here on the site will return on March 31st, with a whole new story far away from the desert and Elan's family and all that. Downside: Less dinosaurs.
Giant In the Playground Games
Looking For Group