Webcomics
The Globfather, Part Three
I don't know what it is that makes me go for This Early Access game over That One. Independent of any philosophical considerations, Early Access as a business and cultural practice means different things, in just that way that a beta from Company X is more like an alpha, and a beta from GmbH ß is a relentless, rigorously polished marketing vehicle. So, I often give Early Access stuff a pass until it is closer to Regular Access just to give it room to breathe. Everybody is telling me Starbound is a thing, if not the thing, but just absorbing the rulebooks from all these skirmishy tabletop feasts rolling in lately has occupied most of my upstairs meat.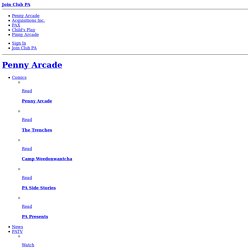 xkcd
Look who's coming back for Xmas! by Matt on 12.22.2013 It's Sad Larry! We're bringing this week's short a little early, too! This Tuesday, Xmas Eve. Or if you're a season pass holder, you get it a day early as usual!
Explosm.net - Cyanide & Happiness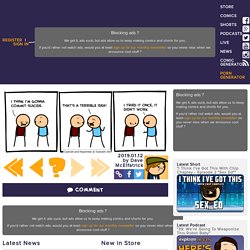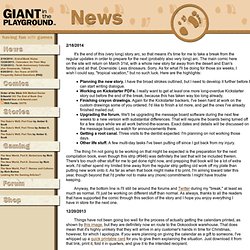 Things have not been going too well for the process of actually getting the calendars printed, as shown by this image, but they are definitely now en route to the Ookoodook warehouse. That does mean that it's highly unlikely that they will arrive in any customer's hands in time for Christmas, however, for which I apologize. If you were planning on giving the calendar as a gift to someone, I've whipped up a quick printable card for you to give them explaining the situation.
Giant In the Playground Games
Looking For Group
Some Web-like Changes We've made a few changes to the site over the last couple of weeks, and rather just wait until you haphazardly come across them, I thought I'd point out a couple I wanted to highlight. Thusly- Comments