Mental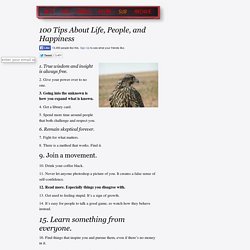 1. True wisdom and insight is always free. 2.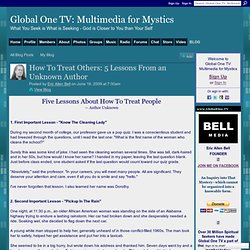 Five Lessons About How To Treat People -- Author Unknown 1. First Important Lesson - "Know The Cleaning Lady" During my second month of college, our professor gave us a pop quiz. I was a conscientious student and had breezed through the questions, until I read the last one: "What is the first name of the woman who cleans the school?" Surely this was some kind of joke.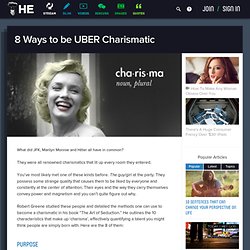 What did JFK, Marilyn Monroe and Hitler all have in common? They were all renowned charismatics that lit up every room they entered. You've most likely met one of these kinds before. The guy/girl at the party. They possess some strange quality that causes them to be liked by everyone and constantly at the center of attention.
I am pleased to introduce this guest article by a new friend John, the creator of HiLife2B, where he hopes to inspire people and to help them achieve their dreams. Follow him on Twitter: @janyasor 1. Believe that even the smallest compliment can save someone's life 2.