INSIDE
Curvy is a HTML5 puzzle game using the canvas element. Just rotate the tiles so that like colors connect. Modernizr tells me you don't have canvas support in your browser. Sadly, this game uses technology that's only in browsers with HTML5 support. We've tested Chrome 12, Firefox 4 and Opera 11.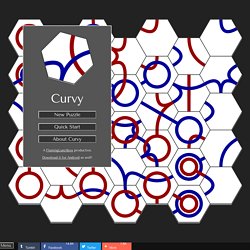 Curvy in HTML5 - StumbleUpon
Demolition City
Numz
Recursive Blocks
Feed The King
Knoword | Expand your vocabulary!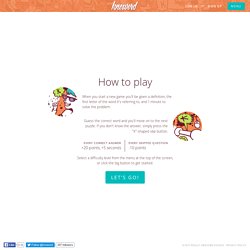 Knoword is a quick thinking game that helps boost vocabulary, spelling, speed of thought, as well as increasing analytical, observational and typing skills. When you begin, you will be greeted with a single letter. Underneath will be a dictionary definition to a word, which will begin with the letter in the box. Fill in the rest of the word and be rewarded with points and extra time. The object of the game is to complete as many words as possible. All the definitions are randomly generated and if at any time you get stuck, you can simply click "skip" to receive a new word.
Coming soon: Another fine website hosted by WebFaction . If you are the owner of this website and weren't expecting to see this message, here are some potential causes and solutions: You recently created a new website record, but opened the URL before your changes were activated in the web server and DNS configuration. Wait a moment and refresh. You created a new website record without the current subdomain (for example, www ). Return to the control panel to add the current subdomain to the website record and refresh.
Sock Dye at Sock Dash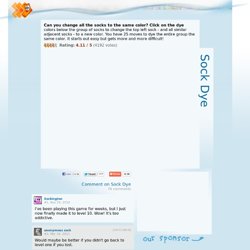 Angry Birds Chrome