Things to do/make
10 Jello Shots Worth the Hangover | Yummly
Meet the Personal Chef of Pot | Fast Company - StumbleUpon
Jonesing for some gourmet tri-tip and a solid buzz?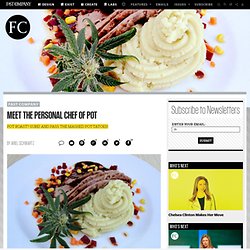 11.
50 Mashed Potatoes : Recipes and Cooking : Food Network - StumbleUpon
Cheesecake Stuffed Strawberries Can I just say that I have died and gone to heaven. Cheesecake stuffed strawberries….how have I not made these before?!
Cheesecake Stuffed Strawberries | - StumbleUpon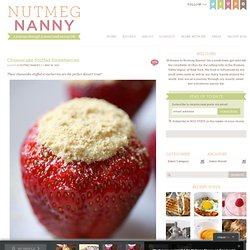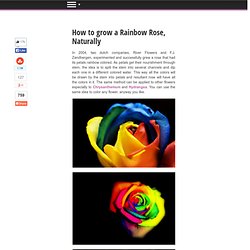 How to grow a Rainbow Rose, Naturally - StumbleUpon
In 2004, two dutch companies, River Flowers and F.J. Zandbergen, experimented and successfully grew a rose that had its petals rainbow colored. As petals get their nourishment through stem, the idea is to split the stem into several channels and dip each one in a different colored water. This way all the colors will be drawn by the stem into petals and resultant rose will have all the colors in it. The same method can be applied to other flowers especially to Chrysanthemum and Hydrangea. You can use the same idea to color any flower, anyway you like.
Marijuana Edibles | Cannabis Cookies | Pot Brownies & Butter | Cooking with Marijuana - StumbleUpon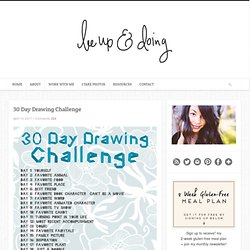 allison lehman : show + tell / 30 Day Drawing Challenge - StumbleUpon
Last week I saw this pin on Pinterest and I instantly loved the idea. Starting May 1st, I'll be taking the challenge and posting a drawing per day here on my blog each afternoon. If you'd like to do it on your own, please please do!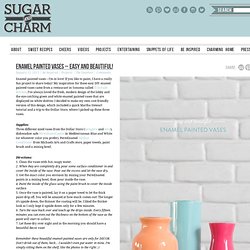 January 11, 2011 | Be Inspired | Projects | The Sweetest | Comments
easy and beautiful, enamel-painted vases - StumbleUpon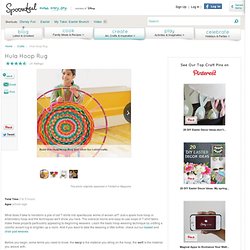 Print Hula Hoop Rug Page | Crafts | FamilyFun - StumbleUpon
This photo originally appeared in FamilyFun Magazine
How-To: Instant Hairstyles- Do Yourself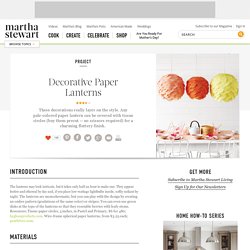 Decorative Paper Lanterns - Martha Stewart Crafts - StumbleUpon
The lanterns may look intricate, but it takes only half an hour to make one. They appear festive and ethereal by day and, if you place low-wattage lightbulbs inside, softly radiant by night.