Blogs
"A Crocheted World" Crochet by Catherine
Nu begynder det at ligne en trøje, ærmerne er strikket, og skal nu sættes til. Læs beskrivningen Raglan i opskriften inden du går i gang. Vi skal strikke hele Raglanen i denne uge. Jeg har dog valgt at jeg vil sy mine masker under ærmerne sammen med maskesting, frem for en aflukning, der efterfølgende sys sammen.
knitting by kaae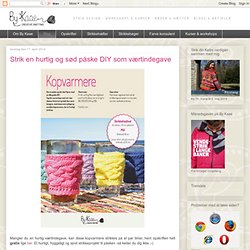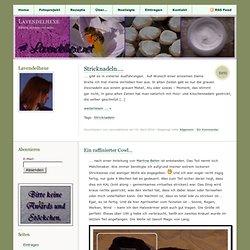 Ein raffinierter Cowl… …. nach einer Anleitung von Martina Behm ist entstanden. Das Teil nennt sich Matchmaker. Wie immer benötigte ich aufgrund meiner extrem lockeren Strickweise viel weniger Wolle als angegeben. Und ich war sogar recht zügig fertig, nur gute 4 Wochen hat es gedauert.
unnamed pearl
Tuto Diagonales au crochet - Mam'zelle Flo
Vous le réclamiez, le voilà : en exclu pour vous, le tuto du carré diagonales en crochet : (For the English translation go here (clic clic) ) Matos: De la laine en plusieurs coloris (moi j'en ai 13 mais c'est autant que vous voulez hein :)Un crochet de taille adaptée à la laine.Des ciseauxThat's all! Tuto : Ce carré se fait en deux étapes : une méthode pour les augmentations, et une pour les diminutions.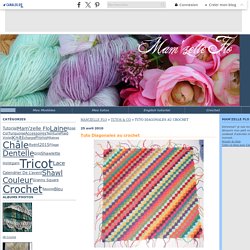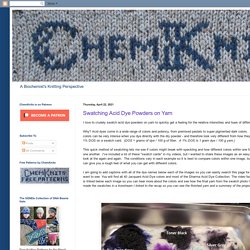 Thanksgiving was months ago, but I am always Thankful for my little Lucky! At the time of Thanksgiving, he was just 7 weeks old, and now he is almost 6 months! Wow has time flown by.
ChemKnits
Free patterns « Ragga goes on about knitting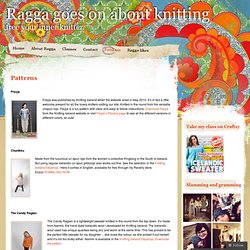 Freyja Freyja was published by Knitting Iceland when the website aired in May 2010. It's in fact a little welcome present for all the lovely knitters visiting our site. Knitted in the round from the versatile unspun lopi, Freyja is a fun pattern with clear and easy to follow instructions. Download Freyja from the Knitting Iceland website or visit Freyja's Ravelry page to see all the different versions in different colors, so cute! Chunikku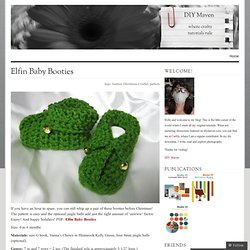 If you have an hour to spare, you can still whip up a pair of these booties before Christmas! The pattern is easy and the optional jingle balls add just the right amount of 'aawww' factor. Enjoy! And happy holidays! PDF: Elfin Baby Booties. Size: 0 to 6 months
Elfin Baby Booties « DIY Maven
mein strickding
I'm a snacker. I snack. I snack too much, to be completely honest. My favorite snacks are salty: chips, popcorn, pretzels.
yes, i MADE that.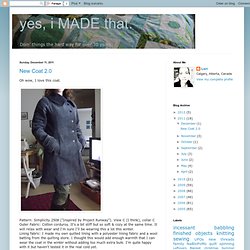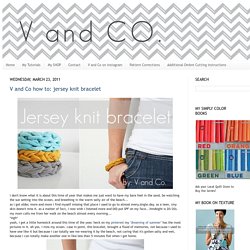 i don't know what it is about this time of year that makes me just want to have my bare feet in the sand, be watching the sun setting into the ocean, and breathing in the warm salty air of the beach...as i get older, more and more i find myself missing that place i used to go to almost every.single.day. as a teen. (my skin doesn't miss it. as a matter of fact, i now wish i listened more and DID put SPF on my face...hindsight is 20/20). my mom calls me from her walk on the beach almost every morning...*sigh*yeah, i get a little homesick around this time of the year. heck on my pinterest my "dreaming of summer" has the most pictures in it. ah yes. i miss my ocean. case in point. this bracelet, brought a flood of memories, not because i used to have one like it but because i can totally see me wearing it by the beach, not caring that it's gotten salty and wet, because i can totally make another one in like less than 5 minutes flat when i get home.
V and Co how to: jersey knit bracelet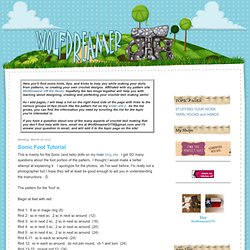 Off the Hook - Crochet Hints and Help
This is mainly for the Sonic (and tails) dolls on my main blog site. I get SO many questions about the foot portion of the pattern, I thought I would make a better attempt at explaining it. I apologize for the photos, as I've said before, I'm really not a photographer but I hope they will at least be good enough to aid you in understanding the instructions. :D
I have occasionally mentioned that I'm not an entirely solitary knitter. In fact, I have a craft club, and an awesome one at that. They haven't even kicked me out for changing jobs. A couple of weeks ago (the Friday before Wednesday the 23rd, to be precise) I met up with a co-crafter for a few too many drinks and he reminded me that another of our craft buddies was going on maternity leave, and the following Wednesday would be her last craft club. I had always planned to knit her something for the baby – in fact, I knew exactly what I wanted to knit - but as of that Friday night, it was just a collar stuffed under the sofa somewhere. But I'm not afraid of a challenge, and I secretly think I knit faster than I actually do, so undaunted by words like "3ply", "lace" and "heirloom knitting", I decided to plough headfirst into Lucille by Courtney Kelley, and knit like a woman possessed.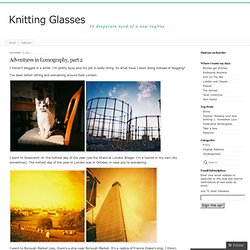 Knitting Glasses | In desperate need of a new tagline
Every year my husband and I throw an all out Oscar Awards watch party. Last year it was red carpet/black tie formal. This year, we went with a costume party. All of our friends came dressed as their favorite character from any Oscar nominated movie, past or present. James and I decided to pay homage the oft-under appreciated Oscar Award winner for Best Picture in 1976 – 'Rocky'. Pulling together our costumes for this beloved movie couple was surprisingly easy.
| knitting is cool. seriously.
twistedloops
**This tutorial is intended for personal use only.** About 5 years ago, I prepared a tutorial with pictures showing how to create yarn from cotton t-shirts. Wouldn't you know it, when I looked for it this morning to post to my blog, it was nowhere to be found.
Tutorial--T-Shirt Yarn
I made my first sweater when I was 18... and haven't made a sweater since then (I am 27 now.) It is time for me to give it another shot. I haven't been scared to make a sweater, but I have been afraid of my fluctuating weight and being unable to wear something I worked hard to finish. Enough worrying...
ChemKnits
Le blog de Don Peloton
Aujourd'hui je vous présente un salon de patchwork qui a eu lieux à Balashikha. C'est une ville assez grande en Russie qui se trouve non loin de Moscou. Une mon amie a participé à ce salon et m'a parlée de ces bels ouvrages présentés là bas. Beaucoup d'eux sont très colorés et ont illustrés des personnages des contes russes, l'histoire de la Russie, les ornements russes et même des symboles des villes... Tous ça a fait avec beaucoup de goût! C'est à vous de juger mais je trouve ça excellent !
shoeless
Spinning Flower
Tricot géant - Carton et chiffons
Knit Spirit
Fuzzy Thoughts
Olives and Mermaids and Wine, oh my...
¡The AntiCraft!
Wendy Knits
Chalice Lace Tanktop
Patterns, projects and techniques | Knitting | CraftGossip.com
Lola Nova - Whatever Lola Wants
Stricken & Spinnen: Annkaris Blog
Patchwork stricken und mehr
Make a Plant Press « The Mountain Rose Blog
TECHknitting™
Kerstins Woll-Blog » Patchwork-Stricken
Sassy Cupcake
Home ホーム - Welcome to the Fiber Republic! A Ewe-Topia of all things knitterly!