Drawing
Steal Like An Artist by Austin Kleon
Color Scheme Designer 3
Random Art Prompt Generator
MyPaint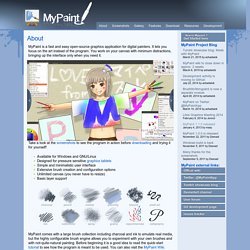 MyPaint is a fast and easy open-source graphics application for digital painters. It lets you focus on the art instead of the program. You work on your canvas with minimum distractions, bringing up the interface only when you need it. Take a look at the screenshots to see the program in action before downloading and trying it for yourself! Available for Windows and GNU/LinuxDesigned for pressure sensitive graphics tabletsSimple and minimalistic user interfaceExtensive brush creation and configuration optionsUnlimited canvas (you never have to resize)Basic layer support MyPaint comes with a large brush collection including charcoal and ink to emulate real media, but the highly configurable brush engine allows you to experiment with your own brushes and with not-quite-natural painting.
Little Art Reference things
LET ME TELL YOU ABOUT THIS NEAT THING OKAY?Just to preface this, I don't know if anyone else has posted this, so if you have, I'm sorry! I'm posting for anybody with any anxiety, stress, want to cool down from a rough day, or just need background noise to function!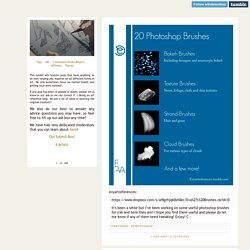 Practice Makes Perfect
magikyrp: KidsBabiesHuman Figures & Their ProportionsArms & HandsBacks & ShouldersClothingChests / Upper Body / TorsoDrapery & FoldsLegs & FeetNecksFigures in Action & MotionFigures in Groups or CrowdsFigures in Landscape Drawings Capture People's LikenessDraw PortraitsEyesEyebrowsEyelashesCaricaturesFacial ExpressionsFemale EyesNosesMouthsTeethLipsHairCurly HairStraight HairEarsWrinkles Click each category for links to tutorials for each one. Filed under Tutorial Tutorials Link Links bodies cloth clothes Anatomy
A Bunch of Tutorials
Art and Reference point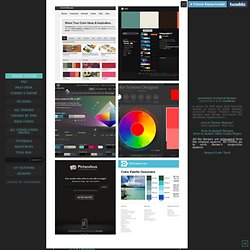 Theme Hunter FAQ Help Desk submit a theme th news ALL THEMES THEMES BY TYPE BASE CODES ALL OTHER CODES (PAGES) TUTORIALS RESOURCES TOOL BOX 6 Color Scheme Tools COLORlovers The biggest resource community for colour palettes as well as patterns. Plus points that they spell "colour" correctly my British way.
6 Color Scheme Tools
sketchbookideas
Idea Generators for the Artist