Gardens & Zoos
Hyde Park
Luftansicht des Hyde Park (im unteren/östlichen Teil des Bildes) und Kensington Gardens (oben) Weg im Hyde Park Der Hyde Park auf einem Stadtplan von 1833 (Ausschnitt)
Albert Memorial Kensington Gardens ist einer der königlichen Parks in London und grenzt unmittelbar an den Hyde Park. Der größte Teil liegt in der City of Westminster, ein kleiner Teil im Westen im Stadtbezirk Kensington and Chelsea. Die Fläche beträgt 1,1 km². In einem im Jahr 1934 errichteten Pavillon ist die Serpentine Gallery untergebracht, die auf moderne Kunst spezialisiert ist. Hier wurden Werke unter anderem von Man Ray, Henry Moore, Andy Warhol, Bridget Riley and Damien Hirst ausgestellt.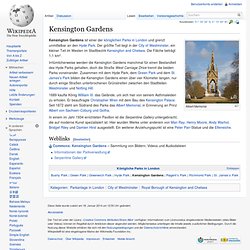 Kensington Gardens
Spitalfields City Farm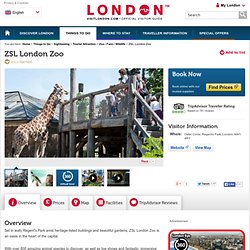 Set in leafy Regent's Park amid iconic architecture and beautiful gardens, London Zoo is an oasis in the heart of the city. With over 760 animal species, exciting and innovative new exhibits and heritage-listed building almost as famous as their inhabitants, a visit to London Zoo is a great day out.
ZSL London Zoo