Content Creation tools
by Maria Popova "Never write more than two pages on any subject." The better you write, the higher you go in Ogilvy & Mather.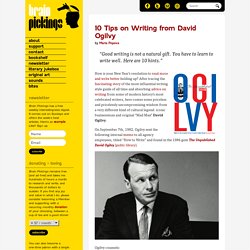 Grammar Checker Grammarly's online grammar checker is the most accurate tool for grammar correction on the market. Also, because the grammar checker is thorough, customizable, and educational, it is an outstanding tool for anyone who writes and wants to improve his or her writing — students, bloggers, writers, and professionals. The Grammarly grammar checker is a comprehensive grammar editing tool that checks your text for the proper use of more than 250 common and advanced grammar rules, including everything from subject-verb agreement to article use to modifier placement. When you check your grammar using Grammarly, all of the grammatical errors are categorized, clearly displayed, and organized for your review and revision. However, it's understood that the editing needs of writers differ, so the grammar checker can be set to check grammatical errors according to your needs.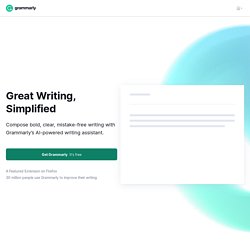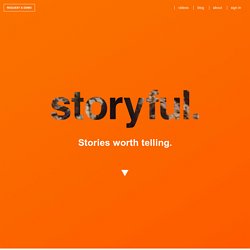 Loaded: 0% Progress: 0% Newswire A new kind of newswire, powered by Storyful's "human algorithm". Verified news videos, alerts and context served into a powerful web dashboard and backed up by editorial services from the world's leading digital news gathering team. Find out more about Newswire